We have just booked our next trip – 1 week in Reykjavik, Iceland! Woo hoo! We're not going until November 2015 (so still another 8 months to go!!) But of course I am day dreaming of our trip and things to do already. Here's an outline of somethings I'd like to get up during out 1 week in Reykjavik.
We booked our flights with Icelandair via Expedia (strangely enough it was about £20 cheaper to book via Expedia, than direct with Icelandair (same flights, same times, same airports, just cheaper… weird!) We also booked to stay at Hotel Odinsve for the week, in the heart of Reykjavik. We will be hiring a car and unfortunately the hotel doesn't offer any car parking, however the location was too perfect to book elsewhere, nor did we find anywhere else we liked as much that did offer parking – we were on a strict budget of £750 total, £395 had already been spent on flights, so we only had £355 total left to spend for 1 week in Reykjavik.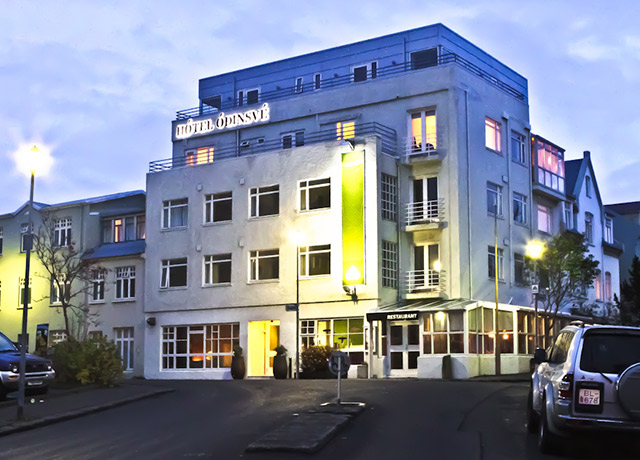 It can be done easily – there were loads of well reviewed hostels well under budget, but I personally am just not a fan of hostels. However after searching via different sites, I found a deal on Trivago which had a lot of different hotels I hadn't seen elsewhere.
Parking doesn't seem to be too much of an issue in the city, I came across this very helpful blog which explains the parking situation in the city.
The plan
So anyway… the plan. Well, we fly from Gatwick airport at 12:30pm, arriving in Reykjavik 3:30pm their time (also UK time). We'll pick up our hire car from the airport (not sure who we're going to use, probably one of the biggies such as Hertz, Sixt or Europcar, but will be spending some on Tripadvisor forums to see who best to use).
It's about a 40 minute drive to Reykjavik from Keflavik Airport. So I'm hoping we'll arrive somewhere between 4:30-5:00pm. Come winter, the days are incredibly short. On the day we arrive the sunrises at 10:15am and sets at 4:10pm. So driving in the dark to the city will be fun, along with trying to find the hotel and parking in the dark eek! Oh well…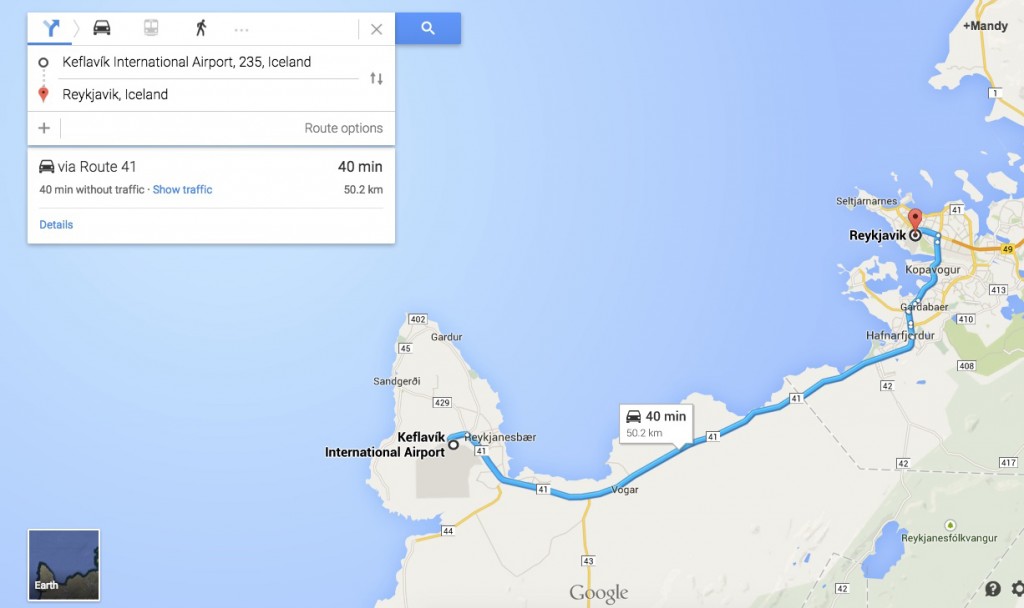 So we've parked up and checked in – we'd grab some dinner and (roughly) familiarise ourselves. Then I'd like to maximise our evenings and head out on a Northern Lights tour! After reading the amazing reviews on TripAdvisor I'd love to book with TimeTours. Fingers crossed we'd have some good luck and be able to see them 🙂
Day 2
In my mind we'll take advantage of the fact our second day falls on a Sunday and spend it exploring the city. Parking is free in the city on Sunday, so figured if we're not driving on a particular day, it may as well be on a free parking day!
I'd like to see all the usual things:
Hallgrímskirkja Church

Sun Voyager sculpture
Reyjavik harbour
Trip to Videy Island
The Imagine Peace tower will also be lit whilst we're there, so that might be cool to see
Walk towards the Lighthouse
Visit to Fotografi for a little souvenir perhaps?
The evening will probably be spent having dinner, an early night OR another Northern Lights tour. TA reviews seem to show that if unsuccessful the night before, Time Tours will arrange another tour, free of charge!

Day 3
An early start, hopping in the car to conduct a self-drive Golden Circle visit. Another reason I like the 'I Heart Reykjavik' blog is because she has also done a self-drive Golden Circle blog post and commented on other things worth seeing in the area that otherwise get missed, or which other tour companies don't take you by.
I'd guess a full day out for this. Back to the city, dinner and most likely an early night after driving so much.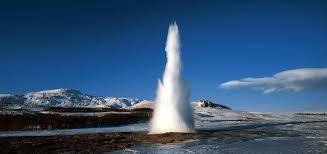 Day 4
This day is blocked out mostly for dog sledding, I've found 2 potential companies:
Dog sledding
Eskimos
But I'm not entirely sure how long the duration is for the sledding both. One offers 1 -3 hours, the other hasn't stated. So keeping this pretty open for the time being. In the event it only uses a half day, then that gives us the rest of the day to explore the surrounding area.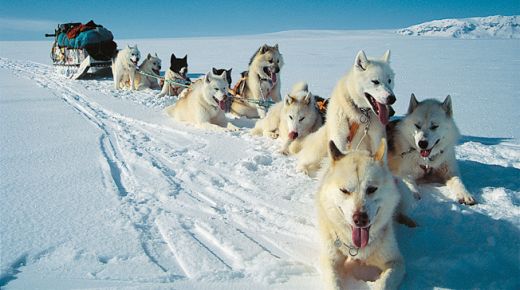 Day 5
A busy day planned for this, we'd take a drive out to see Vik.
Vik is a cute little town, about 2.5hours outside of Reykjavik with black volcanic beaches and beautiful scenery. There's also a lot of other natural sites and wonders in that direction too such as:
Seljalandsfoss waterfall
Skogafoss waterfall
The famous Eyjafjallajokull volcano
And of course the black volcanic beaches themselves
I definitely want to spend lots of time exploring this (apart from the volcano which I'll probably just look at, definitely no exploring haha), before heading into Vik and exploring the little town and grabbing a quick bite.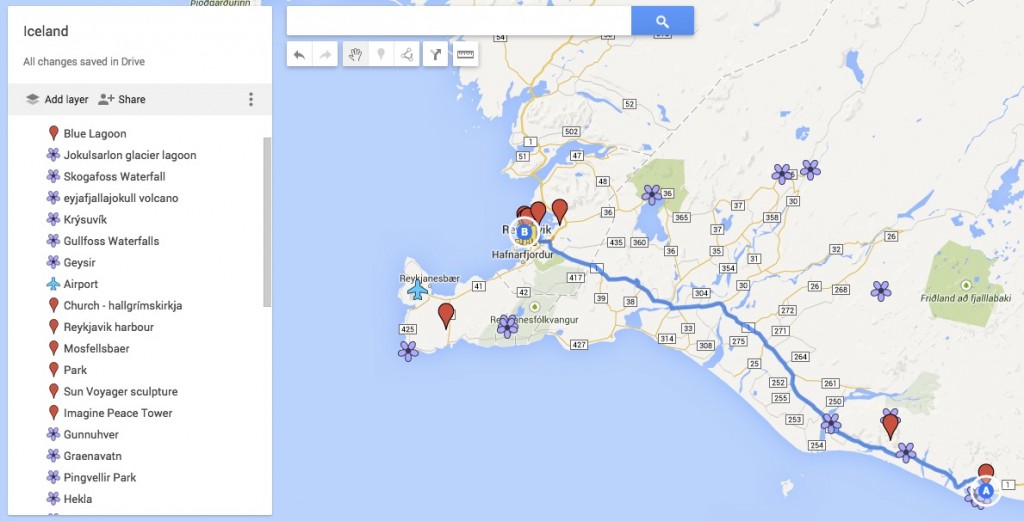 The other reason which prompted a reason to visit Vik was because a further 2 hours up the road is a very impressive glacial lagoon, however a total of 5 hours driving each way makes this trip not really viable. However everything else around Vik looks great!
Day 6
After a busy few days of driving, it's time we treated ourselves with a relax and a trip to the Blue Lagoon! We have seen they offer 'in water massages' which is something I am definitely up for! It sounds amazing. Annoyingly, when you book a massage your entry into the Blue Lagoon isn't included, so we have to pay for this on top, BUT it is likely we'll only ever be here once, so why not indulge?
I assume getting there for when it opens (at 10:00am) would be the best bet. We'd spend the morning here, before heading out to explore in the afternoon. The areas of particular interest are Gunnuhver, Krysuvik and Graenavatn.
Aware we'd have to fit this in before the sun sets around 3pm, but the other alternative would be to swap this and the Blue Lagoon around to optimise our time better. Either works for me!
Day 7
Our last day 🙁 I'd like to keep this pretty free, have one last explore of the city to take it all in, or explore some more of the scenery. This day is pretty flexible really, before our afternoon flight at 4:30pm.
So that is the very rough plan. Flights and hotel are booked and paid for, now we just need to get saving and find a good hire car company! Looking forward to our 1 week in Reykjavik 🙂