Sadly, my boyfriend and I have just returned from a cheeky 2 days in Brussels – here is an outline of what we got up to and what we saw in and around the city during our 2 days in Brussels.
Day 1
We arrived at London St Pancras nice and early, ready for our Eurostar train at 6:50am. We remembered our favoured parking place, from where we got the Eurostar to Paris back in April. St Pancras charged £36 for 12 – 24 hours parking. However, a short 15 minute walk away from the station is an NCP car park on Woburn Place, which charges £19.50 for 24 hours parking – secure car park and well worth the savings!
We got through security and passport control like a breeze and were sat waiting for our train before we knew it. Our train left on time and we arrived in (rainy) Brussels in about 2 hours, arriving about 10:00am their time.
The Eurostar station at Brussels is huge and we felt like we were walking forever just to get to the metro line. Everything is well sign posted though and we tracked down a ticket kiosk so we could purchase our metro tickets – they look like this: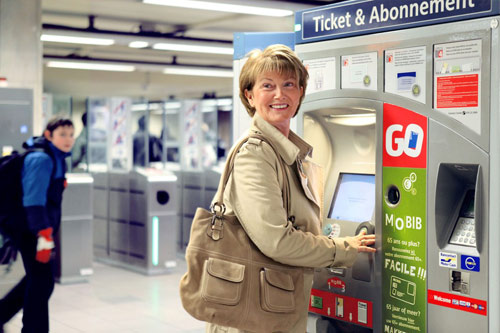 They're pretty self explanatory to use. We ordered x2 24hour metro passes, which I believe covers all modes of transport (bus, tram, metro) but we only used / needed the metro and cost about €11 each. We then found our line, hopped on the next train and headed into the city centre so we could find our hotel, dump our bags and get exploring.
The Hotel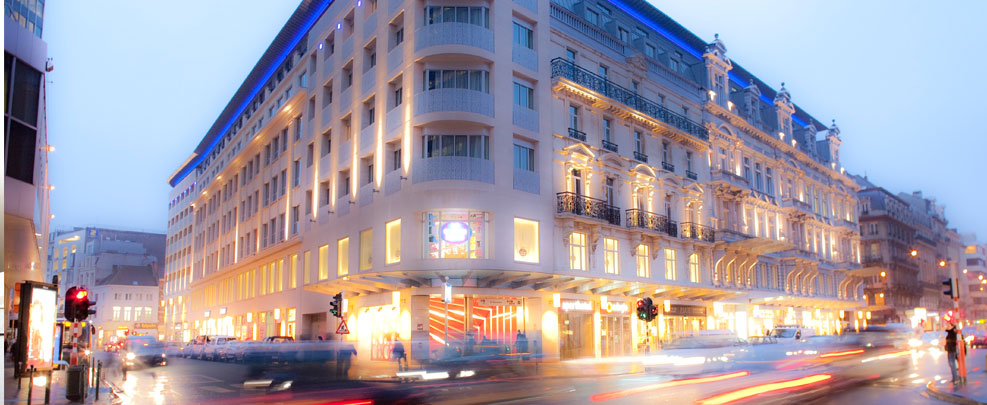 The hotel was lovely, we had an amazing stay and we couldn't fault it at all – I highly recommend!
We stayed at the Aparthotel Adagio, about 5 minutes walk from Grand-Place. The staff were lovely, very helpful and polite, the room was clean, modern and very comfy. We had a studio room on the top floor, which had a pull down bed from the wall. We were sceptical at first (they don't look like the most comfortable things in the world) but actually I had one of the best night sleeps I've had! When we arrived to check-in in the afternoon, the hotel had a team filming a promo film of the hotel, which meant we couldn't check in to our room straight away, so we had to wait around. We were fussed about this at all, but the hotel gave us a free box of Maison Dandoy biscuits as an apology which was lovely!
Grand-Place
Anyway back to the morning – once we got off the metro line, we walked to our hotel and left our bags there, so we could go and explore the city until check-in time. The first place we headed straight for was Grand-Place. It was pouring down with rain, but being a Brit, we're more than used to drizzly days and were prepared with our umbrellas and hoods.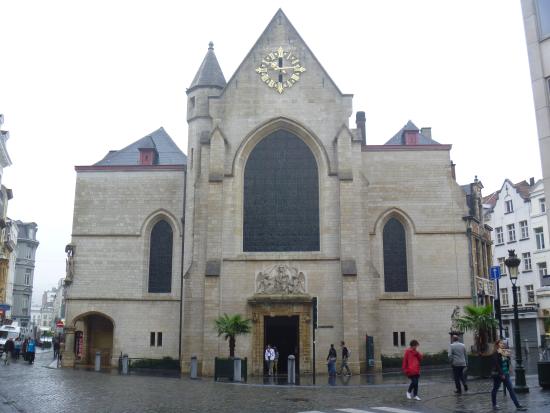 We walked past St Nicholas Church en-route to Grand-Place, which is quite a striking building when up close, however certainly not as striking at Grand-Place. We stood in the middle of the square when we arrived and just stared around at all the beautiful, detailed buildings. I'd always read Grand-Place to be "one of the most beautiful medieval squares in Europe" but it's not till you see it for-real than you can really appreciate that. The buildings are so detailed and grand looking, it really is magnificent!
From here we then made our way around the tiny side streets and alleys that feed off Grand-Place. Down these streets there are chocolatiers, bars, cafes, shops, restaurants etc… it' definitely worth an explore and a nose around. I think we easily spent about 2 hours exploring and wandering around all the different places and eventually headed over to Aksum Coffee House for a light late lunch.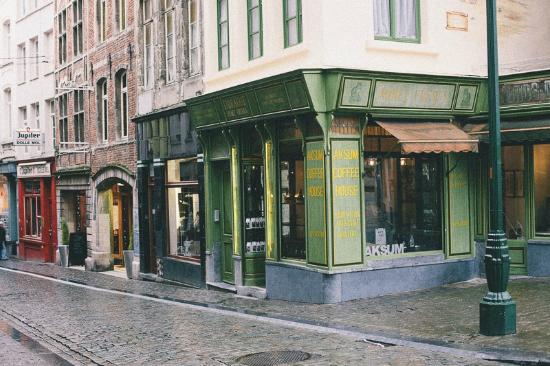 This is a fantastic little coffee place. It is tiny inside, very cosy and intimate. We grabbed a seat by the window so we could people watch and also look around inside the cafe. My boyfriend ordered a latte and I (not being a coffee lover) ordered a hot chocolate was SO good – made with real chocolate (not powder) and milk; it was so creamy! Oli pretty much said the same thing about his latte too and wanted to go back for another.
We didn't order food though, so from here we continued exploring and grabbed something quick to eat from a local cafe and eventually made our way over to Place du Grand Sablon. Again, we explored this area and started to look for restaurants for later that evening for dinner – nice and chilled. We then made our way up the hill towards Palais Coudenberg, to see the ole tunnels running underneath the old palace.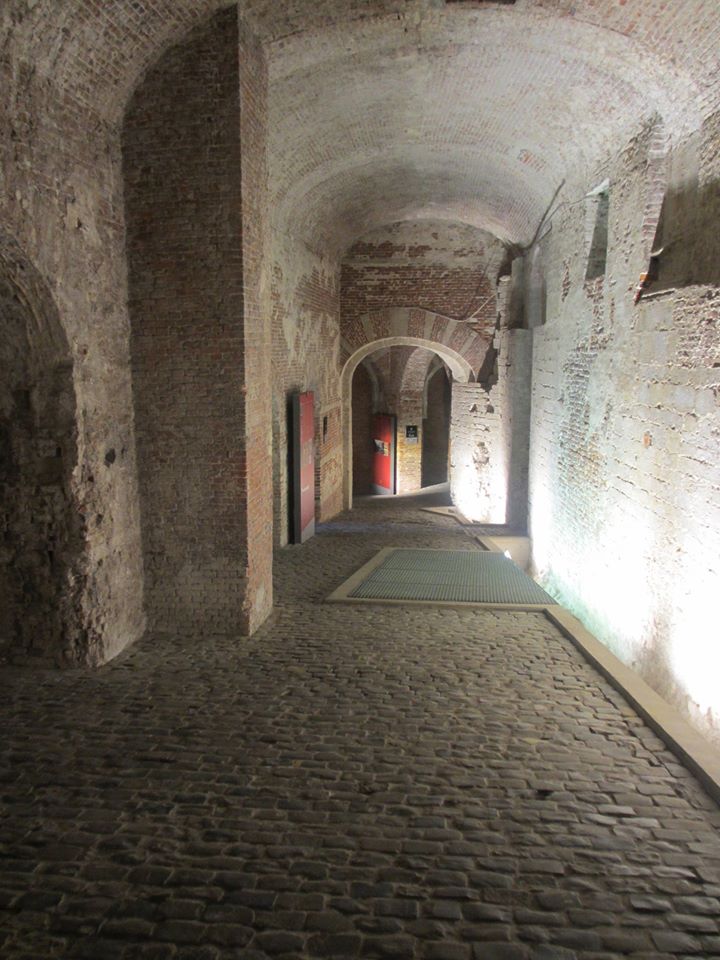 Now… I'm a big history lover and things like this is always high up on my itinerary list, but if I'm honest, I was hoping for a bit more from this… Admittedly I didn't opt for the audio guide, because I'd heard about the map staff give out, which has numbered dots to tell you where you are and what you're looking at, but no context is given and the map is also very hard to follow – Oli and I found it hard to keep track of where we were and where we were heading.
It is however cheap as anything to get in (I think we paid €4 each) and it was so quiet in the tunnels, we hardly saw anyone else around, which was nice as it didn't make it crowded and stressful.
When we left, we came out from another side of the building and ended up standing by a set of steps which overlooked the Brussels city centre – you could see the buildings of Grand-Place dwarfing everything else around it, it was a spectacular view to come across – my camera doesn't really do it justice (mandatory 'selfies' coming up).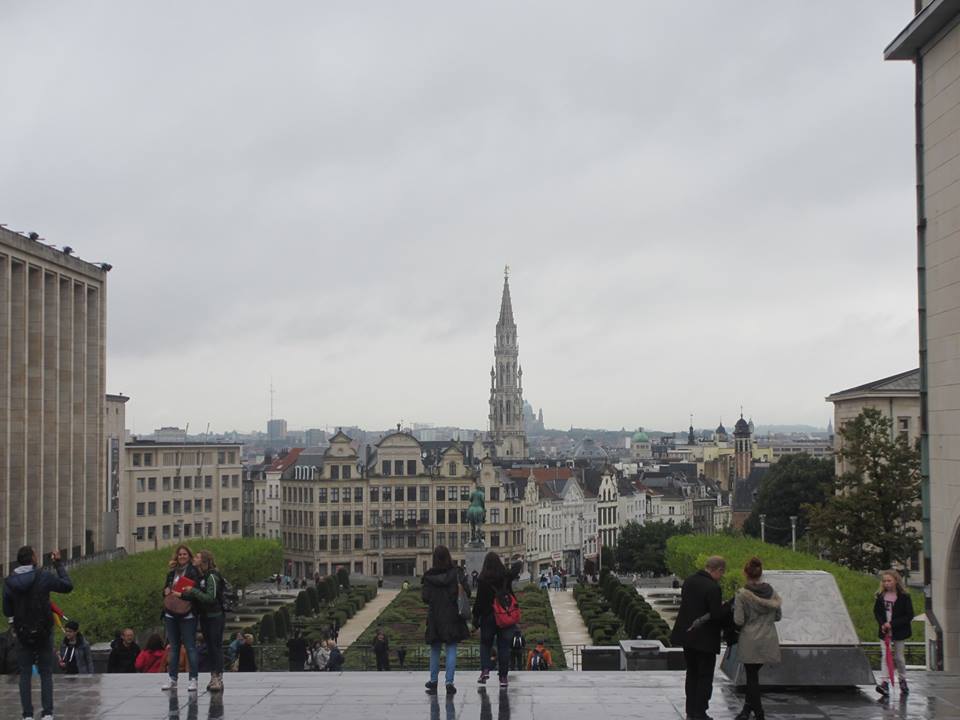 After this, it was getting late in the afternoon so we made our way to the hotel so we could check-in (via Les Galeries Saint Hubert – the shopping arcade by Grand-Place). Once at the hotel, we got to chatting to the front desk staff, who recommended we check out the area of Saint Catherine's Place for restaurants as it's quite a foody area… they weren't wrong, however, it was all mainly fish restaurants, which neither of us are particularly keen on. However, we had a big craving for Italian and came across a place on TripAdvisor called Pasta Divina which had great reviews! The name put me off a little, but I'm so glad we chose to eat there – we thought the food was delicious and the staff were very lovely – we had a great meal there!
By this time it was about 8pm, so we decided to try out some of the better reviewed pubs on TripAdvisor. Our first call was La Fleur en Papier Dore – disappointing!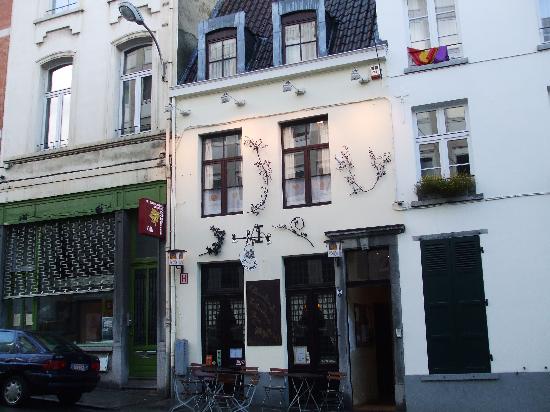 We sat towards the back of the pub, where we saw it looks as though they've had an extension built on the back for more space, which would have been fine if they'd kept it in keeping with the rest of the pub… The lighting is very bright and modern (compared to the warm orange glow of the low lighting in the pub) the tables and chairs are also very modern looking (compared to the old style, notched wooden tables in the pub), with modern grey painted walls, silver frames, canvas prints and sky lights (compared to the dark, hickeldy pickeldy decor of the pub)…

I felt it wasn't in keeping at all and kind of ruined the authenticity of the pub for me. We left feeling disappointed and we moved on to Poechenellekelder for drinks.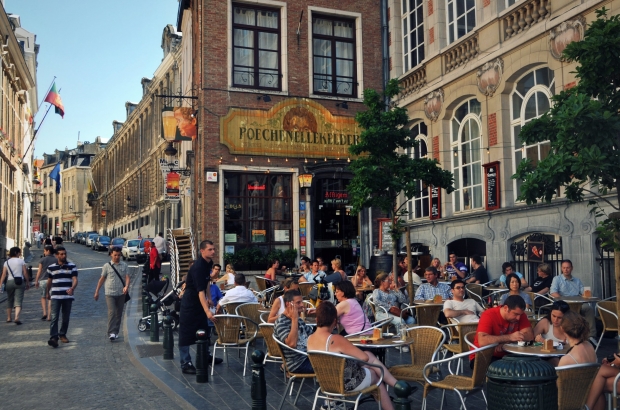 This place seemed more like what we were after and I can see why it's had the great reviews it's had on TripAdvisor. There was a great, bustling atmosphere inside and the staff were very polite and on hand for whatever we needed. We enjoyed a couple of drinks here, soaking up the atmosphere, before making our way back towards our hotel and stopping off at Delirium.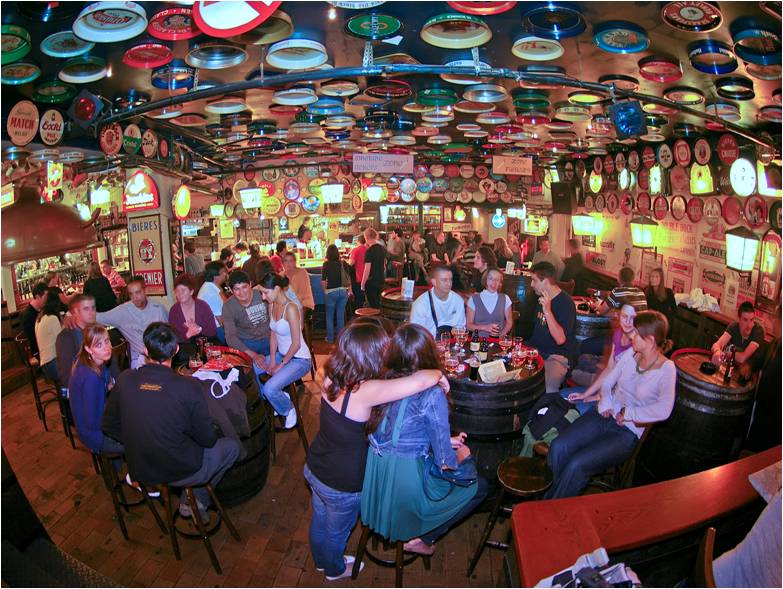 The place was absolutely packed and the atmosphere was amazing inside. The place is made up of 3 different floors, with the loft specialising in spirits in believe and the other 2 floors focusing mainly on beers. We spent our evening down in the basement, taking it all in.
After Delirium, we made our way to the hotel for a much needed nights sleep after a long and busy day!
Day 2
Day 2 brought us blue skies and sunshine, which was nice! We got up nice and early headed out to grab some breakfast. We made our way to the Maison Dandoy Tea Rooms, after hearing that they made the best waffles in Brussels. However, despite their opening hours telling us they were open, the place was very much shut (boo). We started to search for somewhere else to satisfy our waffle craving and found a tiny place right next door, which served fresh waffles for €1 (+ your topping).
With food in our tummies, we made our way to the metro, bought another x2 24 hour metro tickets and made our way towards Atomium.