Koh Yao Yai is a secret serene paradise, located between Krabi and Phuket. Known for its tranquility and laid-back vibe, we stumbled across the beautiful island when planning our travel between Krabi and Phuket. The island's untouched beaches and unspoiled landscape seemed like the perfect getaway for us during the halfway point of our Thailand honeymoon, and we couldn't wait to spend 4 blissful days here. Here's our trip report of our 4 days at Koh Yao Yai.
Day one
We'd just finished spending 5 gorgeous days in Krabi, and from our hotel made our way down to Nopparat Thara Pier, where we had a boat transfer booked to Koh Yao Yai, arriving at Chong Lard Pier at the north of the island. The journey took about 30 minutes by speedboat and cost 650BHT (about £15 per person). Once at the pier, we had also pre-booked a car transfer from the pier to our hotel, Santhiya Koh Yao Yai Resort & Spa, which was about 800BHT (£18 total).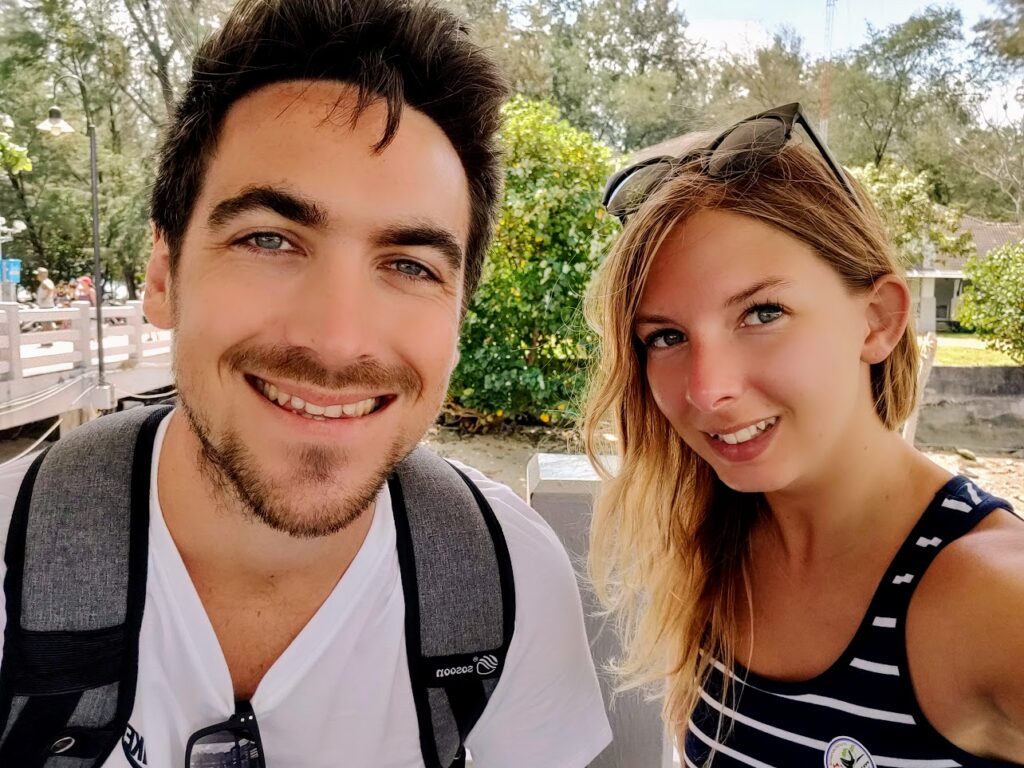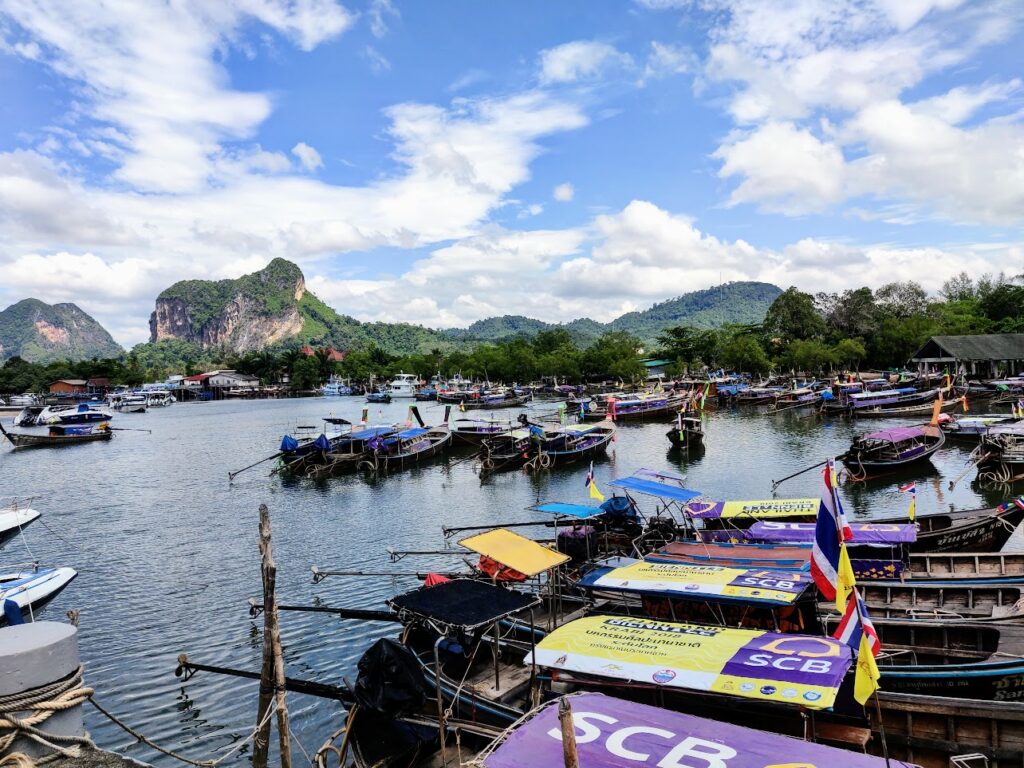 The journey took about 40 minutes, driving past small villages, tiny dirt roads, luscious jungles and rubber plantations. Visually it was already a completely different vibe to Krabi and we were immediately in love.
We arrived at our hotel and had a swift check-in. Ordinarily we'd pick something smaller and more off the beaten track, but as it was our honeymoon, we just wanted to indulge, be secluded and enjoy some down time. We booked an Ocean View Pool Suite, which was huge(!) and included a private terrace and infinity pool overlooking the ocean. The view from our room was also incredible.
Nestled amidst the lush tropical landscape of the island, the hotel's villas seamlessly merge with the island's jungle-covered hills, offering stunning views of the Andaman Sea. We were completely in awe of our room. The view was stunning, and the villa featured beautiful traditional Thai architectural elements, teakwood furnishings and intricate carvings.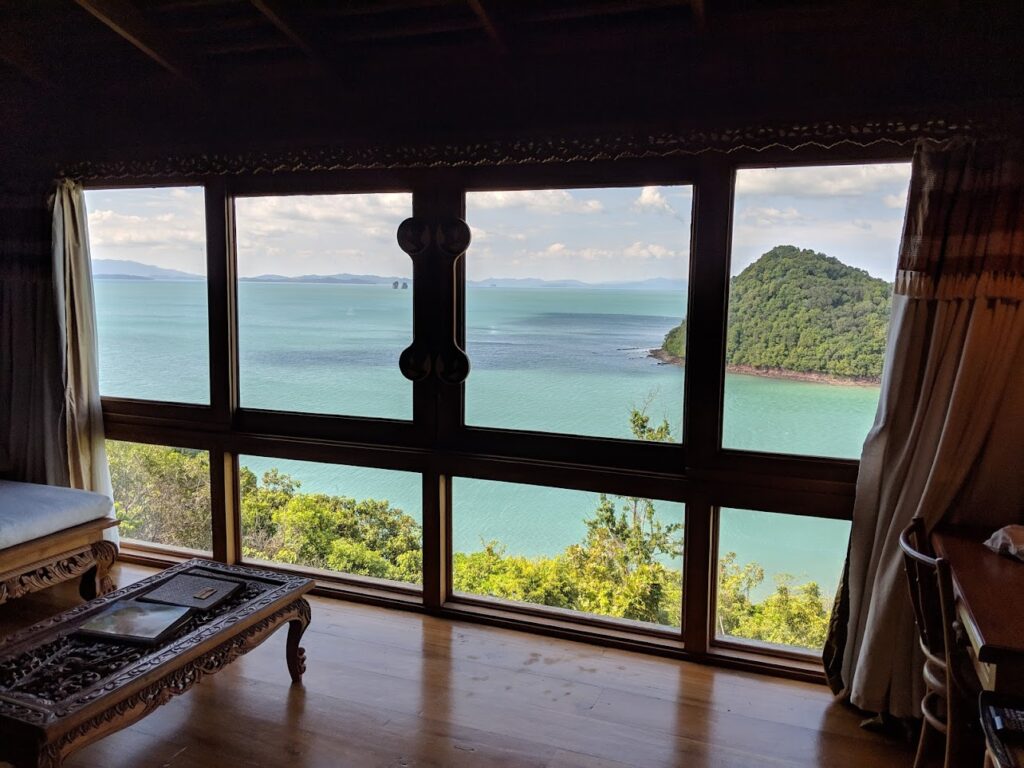 By the time we'd arrived at our villa and got settled, it was coming up to mid-late afternoon, and we'd heard from the team that there was a communal pool and bar at the main hotel, with beautiful views looking over the ocean. It was at this stage that we realised just how massive the complex of villas and rooms is at Santhiya. As much as we wanted to indulge and be pampered, I think this was also the realisation that we usually avoid all-inclusive large resorts like this for a reason – it's just not us and it's not what we enjoy.
You have to ride one of the car transfers to get you anywhere at all in the resort. The cars loop every 10 minutes, which is frequent enough, but they also run 2 different routes, so sometimes you have to catch a transfer to a "hub" so you can catch a different route to where you want to go. Not a massive issue, but it can be a bit of a pain having to manage your time or plan when to do based around when a car is turning up.
We navigated the complex of routes and car shuttles and made it to the infinity pool for some pre-dinner drinks, watching some downpour storms far out to sea, while we sat and enjoyed the evening sun. We were a little disappointed with the vibe at the infinity pool bar, and headed down to the main part of the hotel where their beachfront restaurant is, and a pier where you can sit and enjoy drinks and an endless view of the ocean. The service was good here and the cocktails were great!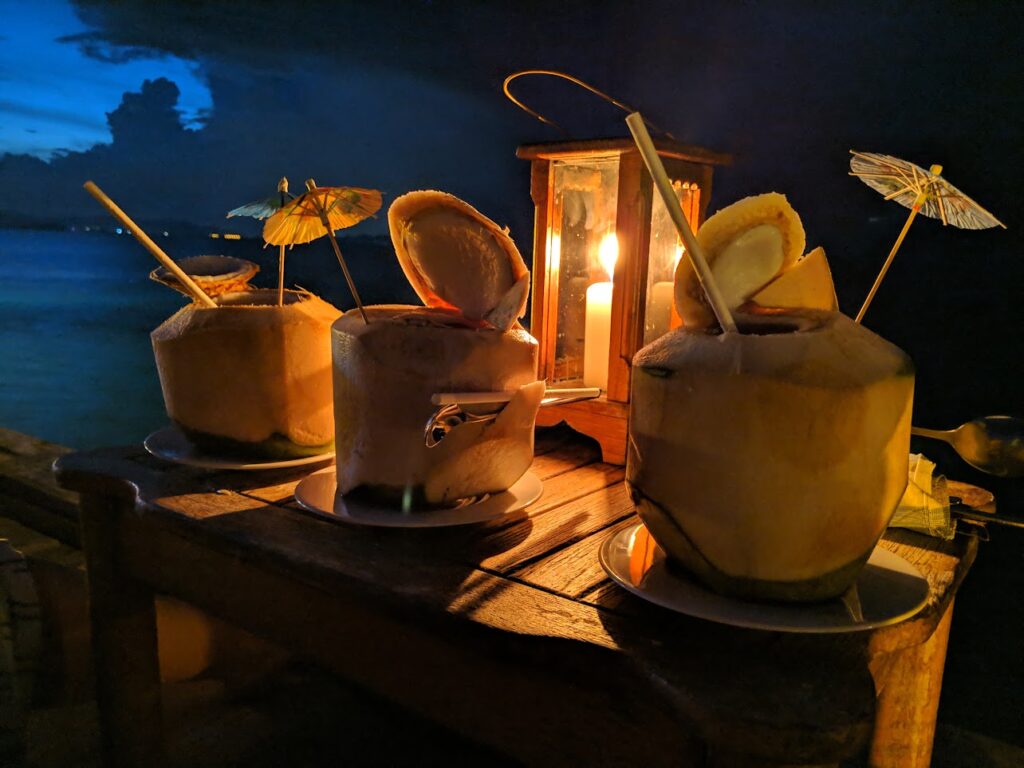 Thinking we'd make the most of the hotel facilities, we decided to grab dinner at the hotel for our first night. Another strike against going all-inclusive for us. The Thai buffet was disappointing and cost £68! I shouldn't be surprised being that it was a large spa resort, but with that in mind, and for the price, we expected the food to be better quality. The dinner entertainment put on by the hotel was also (in our opinion) very cringey. To a lot of people everything was probably perfectly reasonable and enjoyable, I think we just learnt that we don't like "hotel experiences" nor do we like mingling with other hotel guests! We're quite anti-social really haha and just prefer to keep ourselves to ourselves. We left the cringey entertainment and headed back to the pier for some peace and quiet, with the evening ocean views, and more good cocktails.
Day two
Regardless of the type of experience you do or don't want from the hotel itself, we couldn't fault our villa. We slept better than we ever have before, and we woke up bright and early ready to enjoy a chilled day in the sun.
The hotel owns a private section of beach by Loh PARed Beach, which is stunning. The beach is incredibly clean and quiet, with pure white sand and crystal-clear water for as far as you can see. We grabbed some loungers for the day and enjoyed some very much needed downtime, soaking up the beach vibes and now fully understanding why Thailand is so famous for its stunning beaches.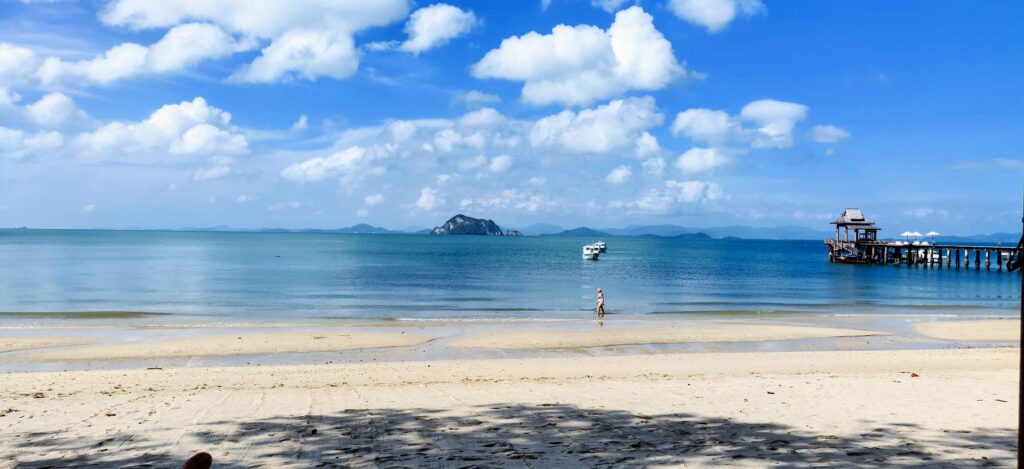 We took advantage of our down time and did some research of places to visit that night for drinks and for dinner. We read about a secluded little bar 20 minutes walk up the beach from the hotel called Niki Bar. This instantly became our local haunt during our time at Koh Yao Yai.
With laid-back tropical beach vibes, the bar had an open-air design, thatched roof and deckchair seating right on the beach, overlooking the Andaman Sea. We were the only 2 people there and we were hooked immediately. The guy who ran the bar was amazing – huge character and was very excited we'd picked his bar for a visit. We stayed there for a couple of rounds and enjoyed some fantastic cocktails before moving on for dinner. I'm really sad however to hear that Niki Bar has permanently closed down. I only hope the owner has moved on to a bigger and better bar somewhere along the beach front, as this place truly was special and a hidden gem, on an already remote, hidden gem of an island.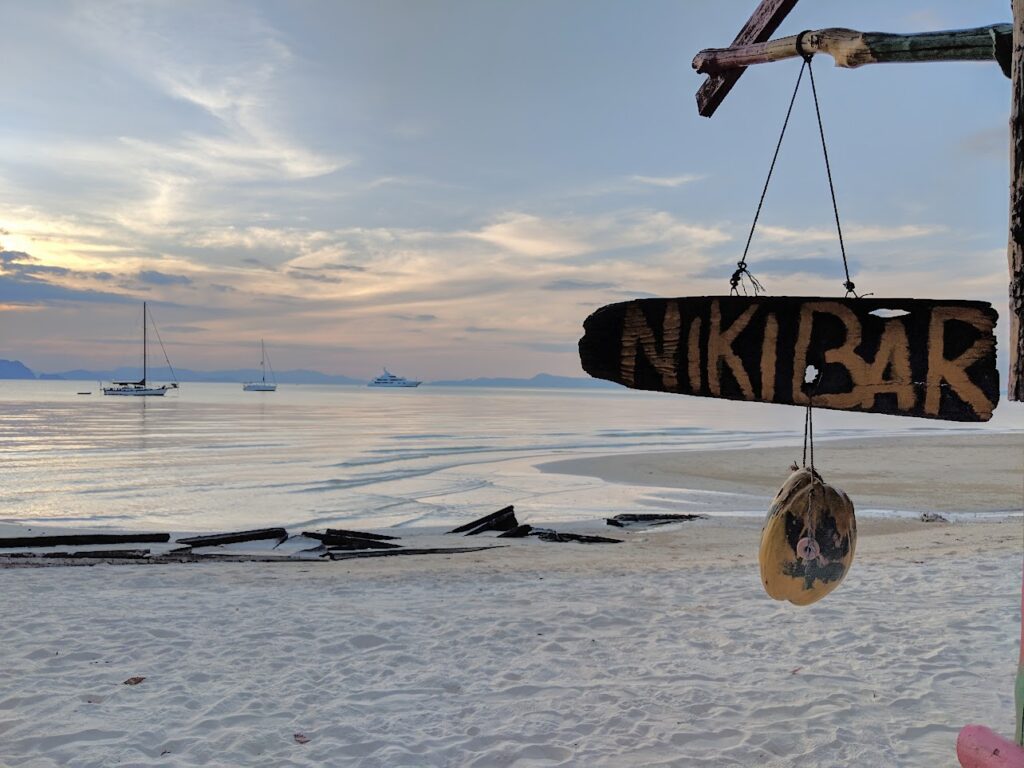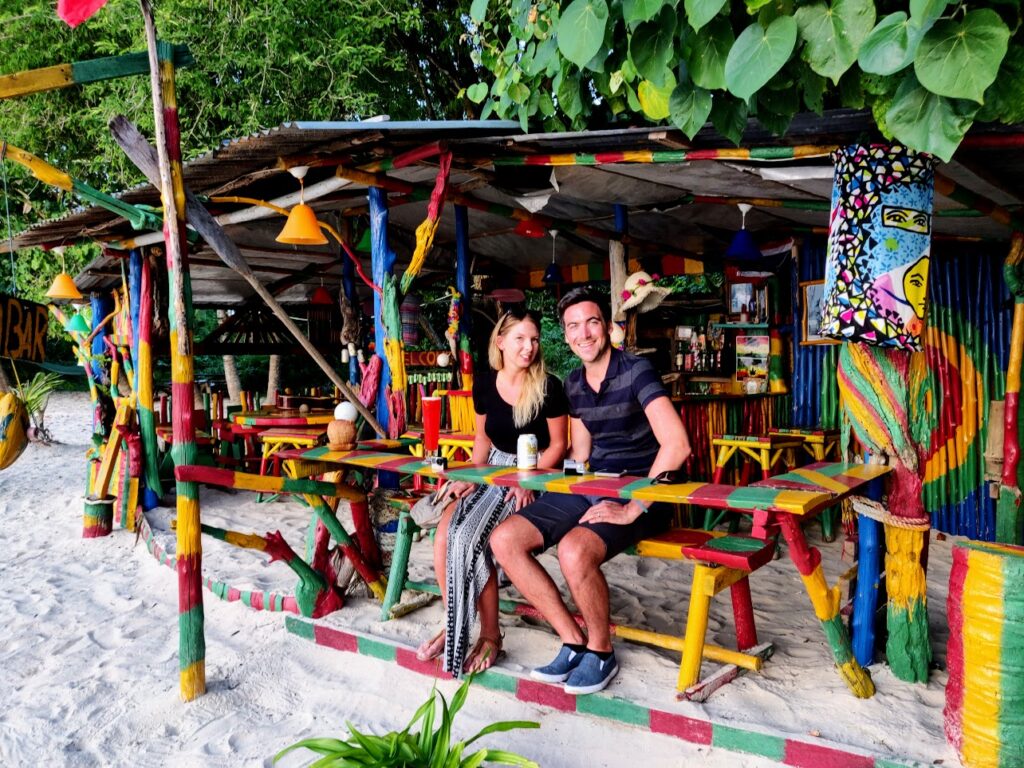 After our drinks, we headed into the main village, just a short 10/15 minute walk away. Being relatively undeveloped, compared to say the likes of Krabi or Phuket, Koh Yao Yai retained its authentic Thai culture and way of life, and we watched kids playing football along the dirt tracks, farmers finishing their jobs for the day, and families completing their errands.
We stumbled across a small restaurant, (surrounded by stray cats which instantly attracted us) called Ody's Café. We both had some incredible curries here (ordered as "Thai spicey" as we learnt during our time in Krabi) and enjoyed people watching, surrounded by locals who had come to dine out with friends and family. Feeling well and truly stuffed, we headed back to Niki Bar for a nightcap (or two), enjoying the tranquility of the ocean while the owner lit a small bonfire for us and popped some music on. Bliss!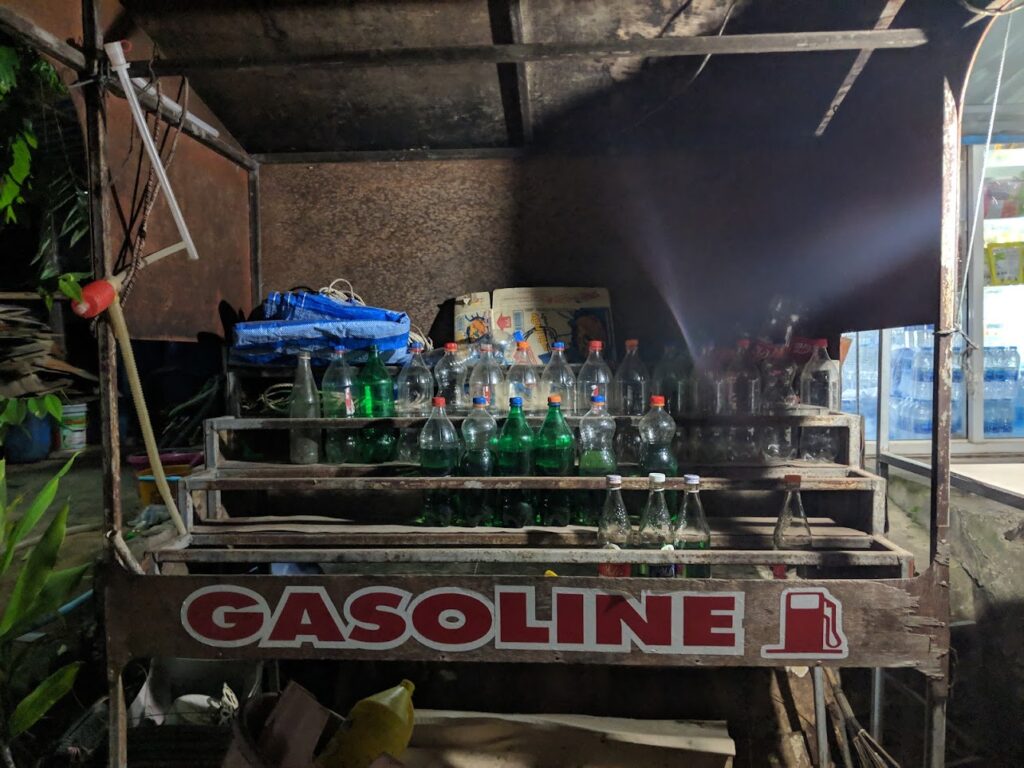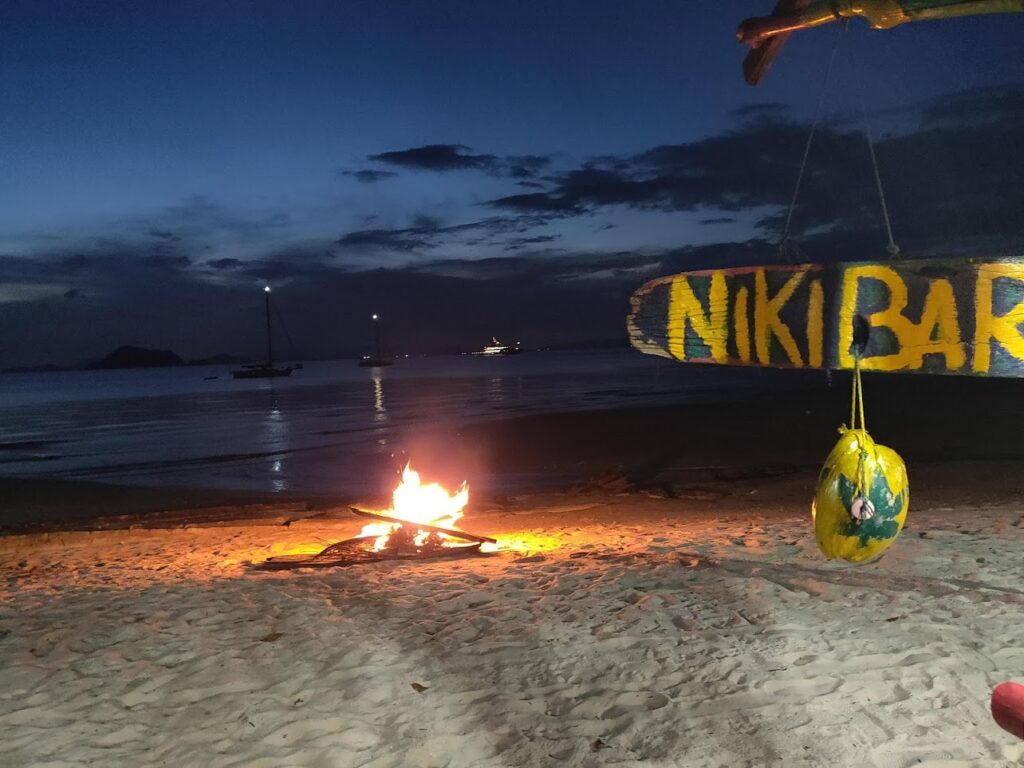 Day three
Another easy day today, we were feeling well and truly relaxed from our time on this tiny paradise already, and we decided to spend another day soaking up the sun, enjoying the vistas from our villa and pool.
We chilled all day, admiring the expansive views, snoozing in the sun, reading our books and playing games. We loved exploring Bangkok and Krabi, trying to experience as much as we possibly could during the precious time we had, but this really felt like we were on honeymoon.
In the evening we headed back down to the hotel pier for cocktails (standard) and witnessed one of the most stunning sunsets I think I'll ever see, with the sky painted in an array of beautiful pastels. We then headed back into the main village and tucked into a delicious curry each at Haris Kitchen – which I'm pleased to find out is still open and going strong on the island if you want to check it out!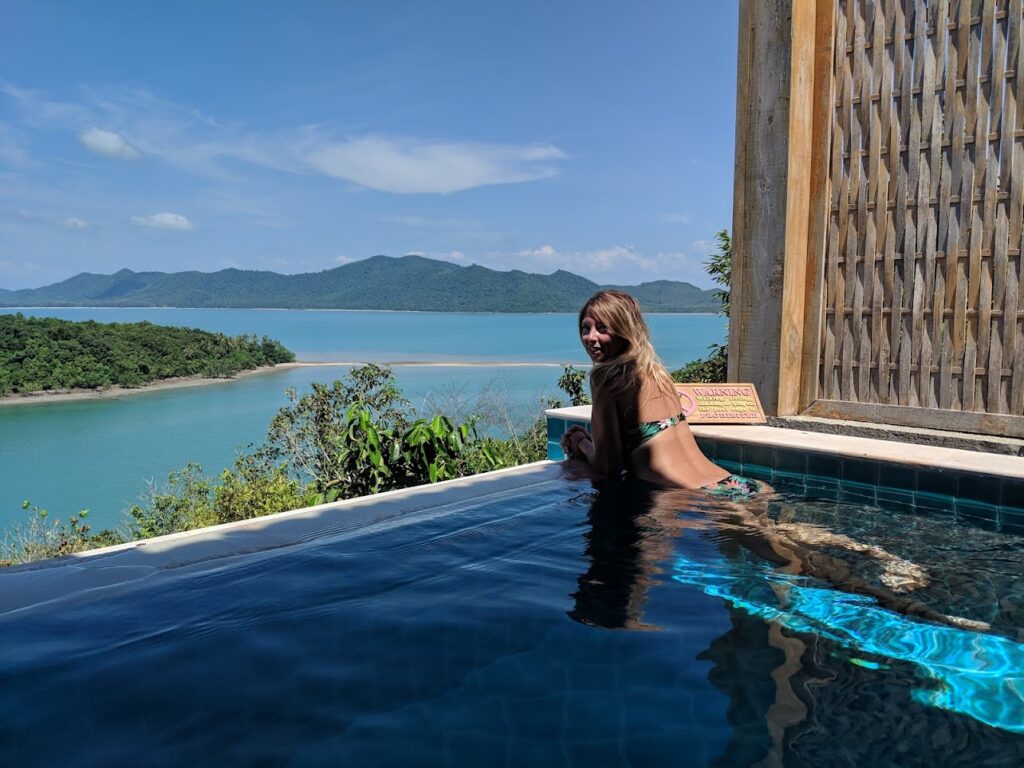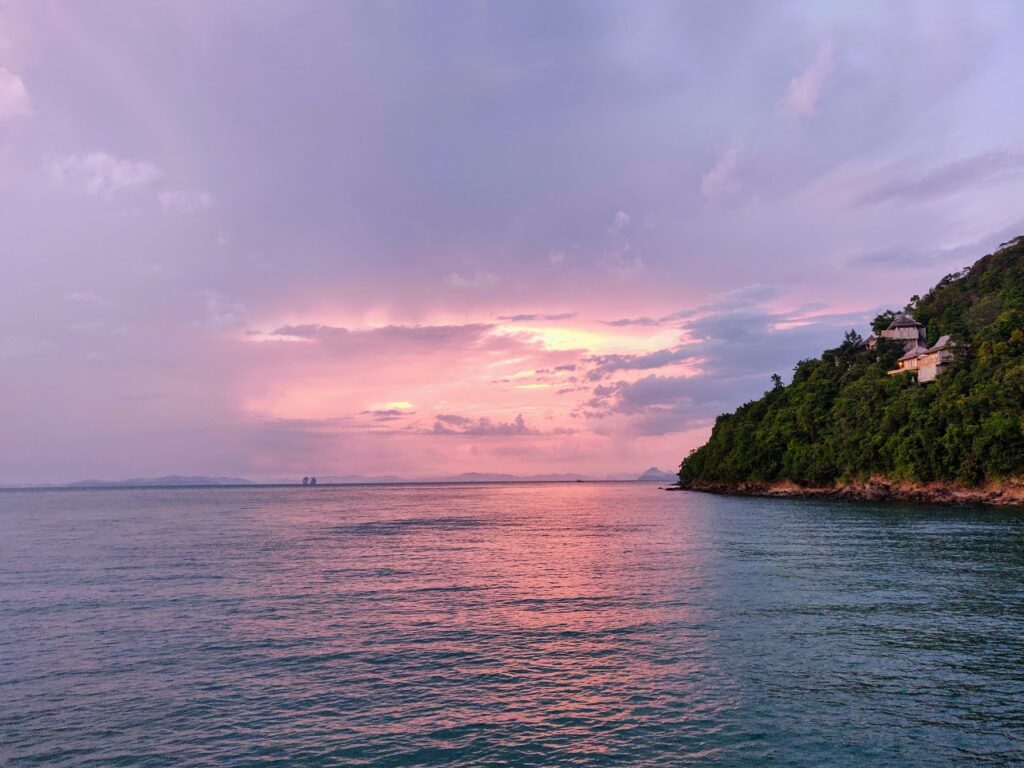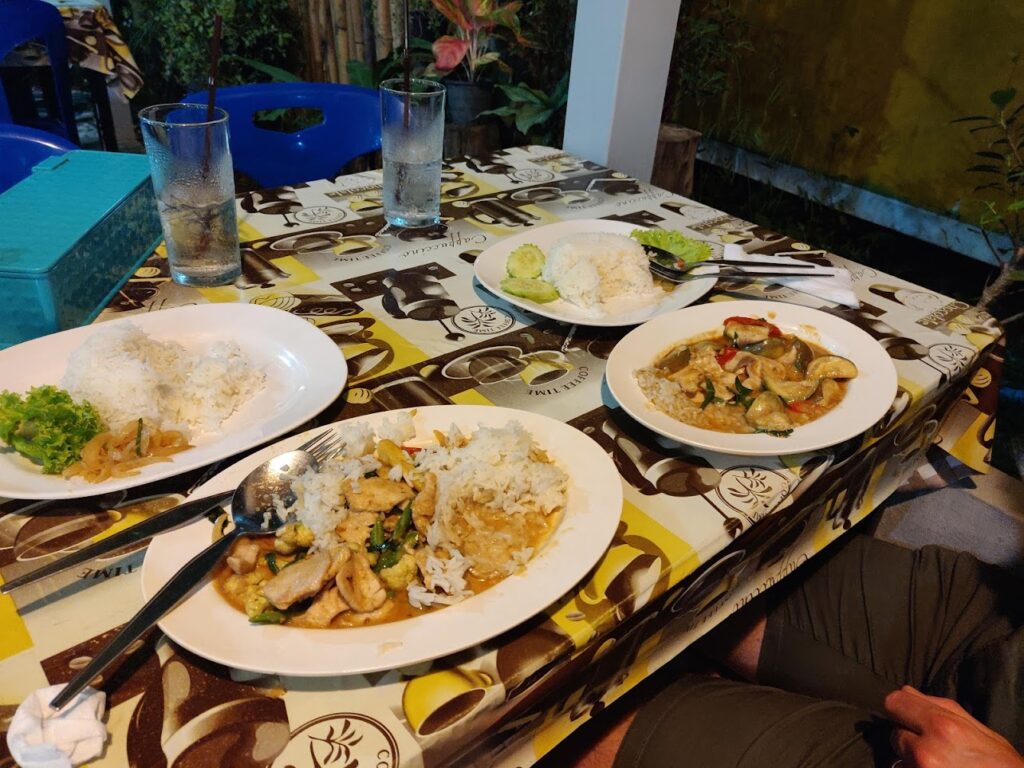 Day four
We couldn't be on our honeymoon and staying in a lovely spa resort without benefitting from their spa facilities of course! It was our final full day in paradise and we wanted to stretch out our chilled vibes as much as possible!
We booked our treatments earlier in the week, had some breakfast at the hotel and then headed down to their spa and treatment rooms. Once there we were both treated to a sauna and steam, and both had full body relaxing massages, enjoying about 2 hours of pampering all in. The prices were on the higher end of premium than I expected them to be, but not unreasonable all things considered.
We spent the afternoon chilling at the beach, drinking in the ocean views one last time. The hotel also offer free equipment rentals like kayaks and paddleboards, which we decided to have a go on. We hired a kayak together and paddled out to sea – I realised about halfway through that I am not coordinated enough and couldn't get my paddling to sync up with Oli, so I gave up, sat back and enjoyed the views while he did all the paddling (oops!)
I did hire the paddleboard by myself though which was a lot of fun and so peaceful. The sea was calm and serene as anything, and was quite blissful exploring the water with nothing but the sound of the waves lapping away beneath me.
For dinner we ventured back out to the village for one more amazing meal – seriously, the eateries on Koh Yao Yai never failed and tasted incredible. This is definitely a foodie island – heaven! We'd heard about another beach front bar called Gypsy's, slightly further up from Niki Bar, so we decided to try here on our final night. From the village we had to walk through a banana tree plantation to get there, but then once at the bar were greeted with (as always) incredible sun set views, which we enjoyed from our loungers, with a beer (Oli) and cocktail (me) in hand.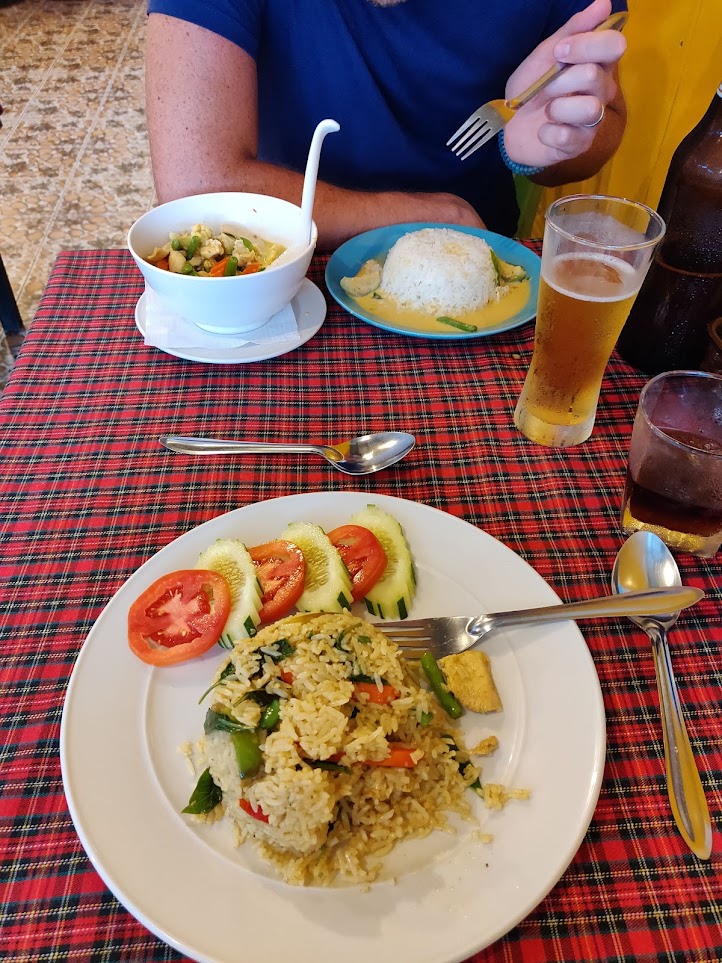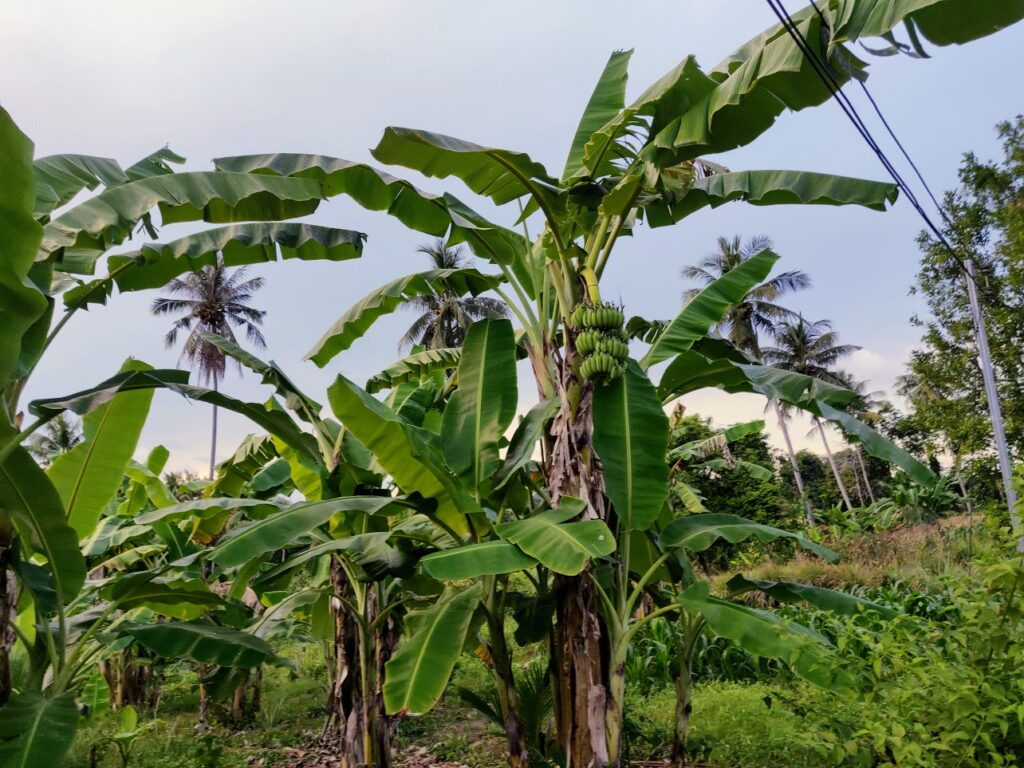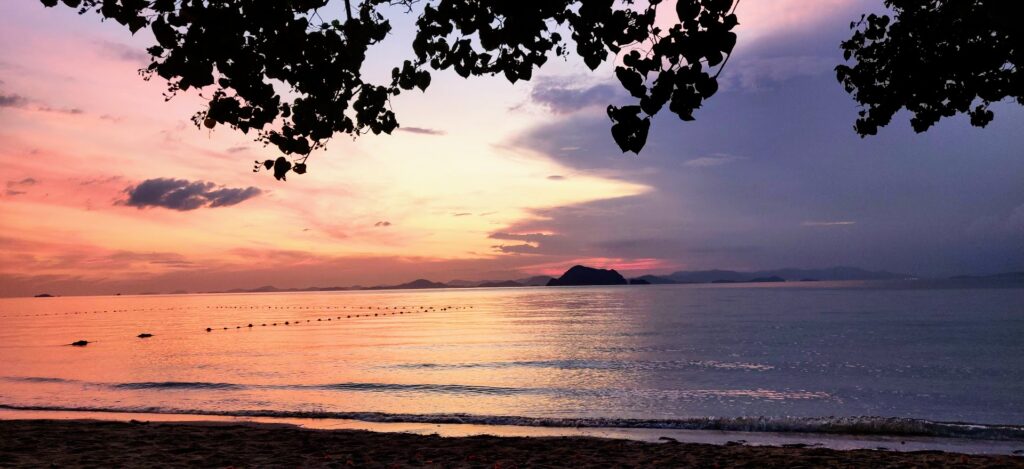 We thought we loved Krabi (and we really did love our time there) but it was nothing compared to Koh Yao Yai. A truly untouched gem that embraced the spirit of relaxation. It was everything we wanted it to be and we would come back in a heartbeat. I hope you've enjoyed our trip report and maybe you'll consider adding Koh Yai Yao to your travel list (although I equally want it to stay a quiet little island secret).
If you've been before, or if you have any questions, please feel free to share them in the comments below. We'd love to hear them! Thanks