2014 is looking to have a fun couple of travel trips this year – we had an eventful trip to Paris in April and have a lovely 2 weeks in Turkey booked in June, so I'm making plans for 2015 (of course).
The dream is to do the big German road trip, so I've started to get a little plan in place for June 2015 – take a look. The trip: 14 stops. 17 days.

Day 1
Portsmouth to Dover Eurotunnel: 2 hours 20
Crossing time: (35 minutes)
Calais to Ghent: 1 hour 30 (total 4.5 hours journey)
Petrol: £55 (est)
Trains for next year aren't yet available, so I've had to base my prices on the similar dates, but 2014 instead.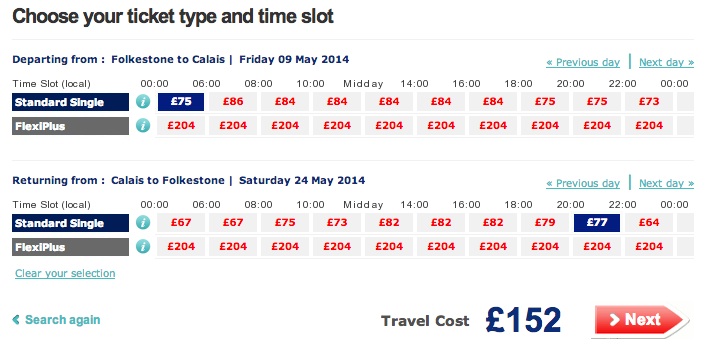 An early morning train to Calais, with a 1.5 hour+ drive, would get us to Ghent somewhere between 9-10am. I'd like to spend that time exploring as much of Ghent as possible, before then heading off to Heidelberg the next day.
Ghent is full of beautiful sights and buildings, so I think it'd be nice to have a relaxing stroll around the city and along the canals taking it all in. Below is a list of some of the things I'd like to do: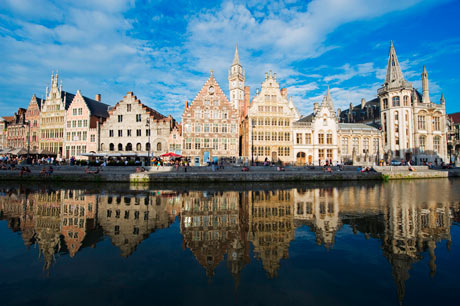 Explore the city centre
St Michael's Bridge
St. Bavo's Cathedral
Gravenstreen Castle
Rederij De Gentenaer
Saint Nicholas Church
We have booked a great looking hotel called Hotel Onderbergen, which has a great central location, good reviews and costs £60 for the night + £8 parking for the day and free wifi. Total £68!

Day 2
Ghent to Heidelberg: 4 hours 40
Petrol: £60 (est)
Day 2 of our trip and we finally get to enter Germany, heading to our first stop Heidelberg. Leaving early, about 8am, means we would arrive about midday. Leaving earlier would be better, but being realistic, I think we'd need to catch up on some sleep after the previous days journey.
Heidelberg looks like a beautiful part of Germany and I can't wait to explore it. These are some of the things I'd like to do:
Altstadt (old town)
Philosopher's Way
Heidelberg Castle
Konigstuhl (the funicular)
Heiligenberg
Konmarkt
Church of the Holy Ghost
There are a few good hotels around the city centre, so we've booked the Ibis Heidelberg Hauptbahnhof. Good location, free parking, free wifi and costs just £47 for the night.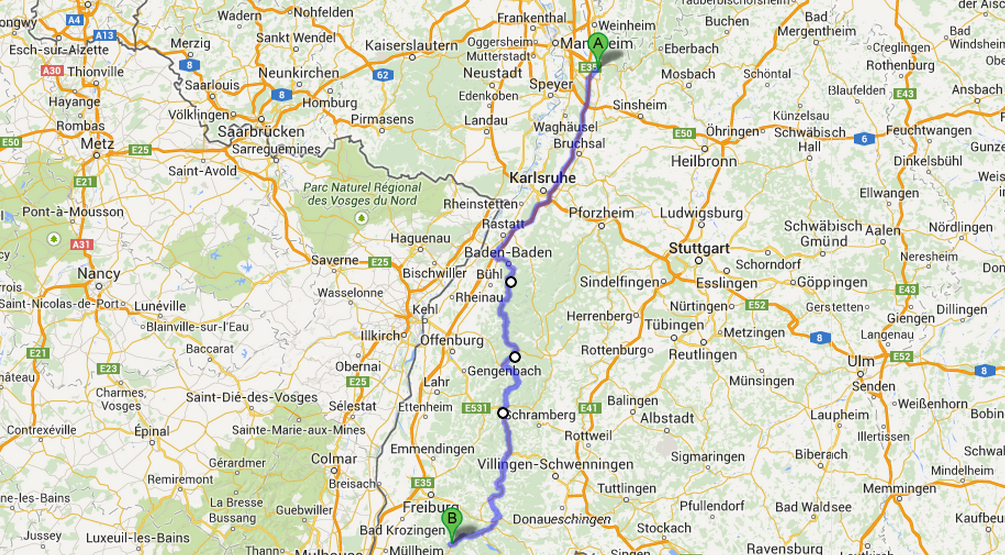 Day 3 – 5
Heidelberg to Todtnau, Black Forest: 4 hours
Petrol: £44 (est)
I have always wanted to go to The Black Forest. But it's such a vast area to really pin down exactly where I would like to go in the forest. After some research I came across a cute traditional town called Triberg. Traditional cuckoo-clock makers (they also have one of the world's largest ones), but there are also some amazing waterfalls I'd love to see.
After our stop off at Triberg, a little further south is the destination we're heading to – Todtnau, which is just down the road from Belchen mountain which looks lovely. We would drive to Triberg and Todtnau via the '500' (Schwarzwaldhochstrasse) one of the most scenic drives in The Black Forest.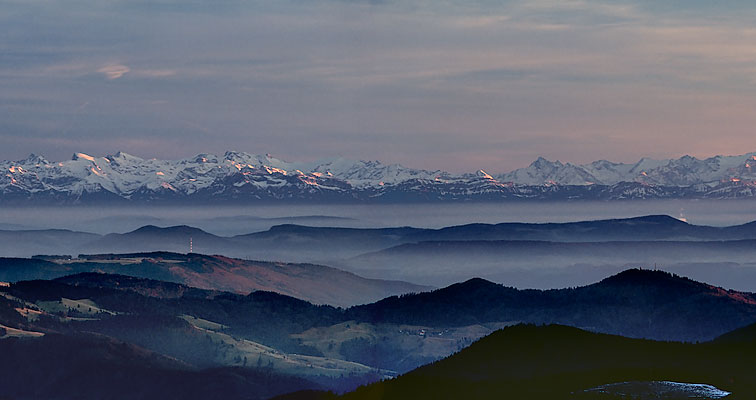 This would be a lot more relaxed than our previous sight-seeings places. These are some of the things I plan to do:
Scenic drive through the forest, stopping off at places to explore if possible
Visit a few local, traditional towns
Go up Belchen summit – maybe for sunrise?
Hasenhorn Coaster
I found a lovely hotel called Landhotel Herrihof, which has some beautiful views to the mountains, has free parking & wifi and costs £126 for 2 nights!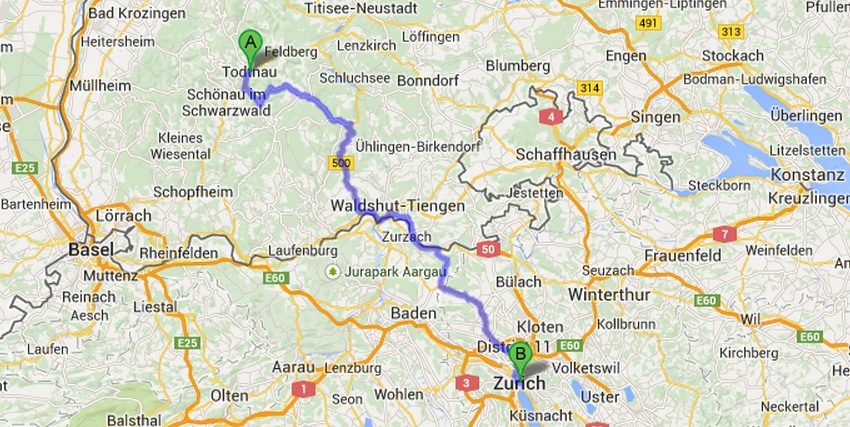 Day 5
Todtnau to Zurich, Switzerland: 2 hours
Petrol: £14 (est)
The plan is to move East across Germany, but I can't be this close to the Swiss border and not go. So we'll do so… but with a slight detour into Zurich. We could leave Todtnau nice and early and be in Zurich city for 9am.
This would have to be a half day in the city, so we can get to our next German destination, but the aim of visiting Zurich would literally just be to explore and stretch our legs around what looks like a beautiful city! Some of the things on my list are:
Old town
Lindenhofplatz
Great Church
Bellevue Square

Zurich, Switzerland to Oberstdorf: 3 hours 40
Petrol: £30 (est)
In the afternoon we'll cut across Switzerland and Austria, to our next German stop, just South of Bad Hindelang. The plan had originally been to head a little further North and pick up the German Alpine Road to Bad Hindelang, however Google recommended the route across Austria and it actually looks a little more scenic than this section of the German Alpine Road, so I'm favouring the Austrian short-cut instead.
We'll be staying overnight in a cute hotel called Hotel Birgsauer Hof which has free wifi, free parking and free breakfast and cost £85 for the night.
I'm thinking we spend the afternoon exploring the area and taking in the beautiful scenery – nice and chilled!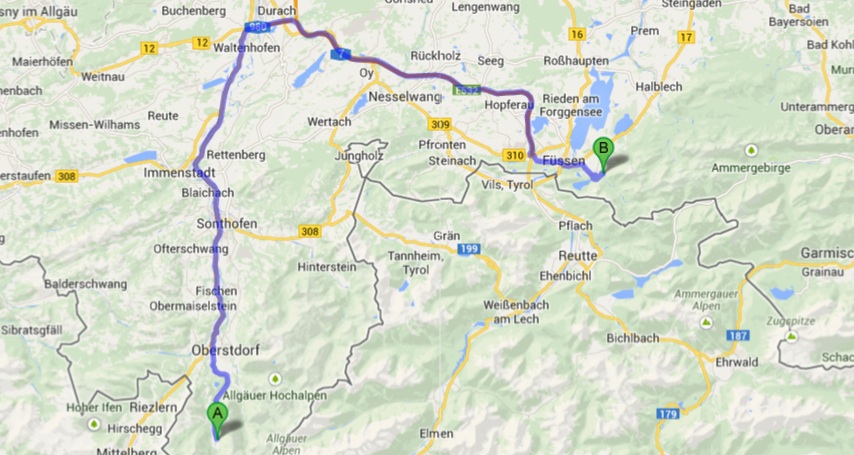 Day 6
Bad Hindelang to Neuschwanstein Castle: 1 hour
Petrol: £10 (est)
From here we'll get up nice and early and make our way to Schwangau to see the fantastic Neuschwanstein Castle. From here is also where we'll pick back up on The German Alpine Road, which I'm really looking forward to doing on this stretch of our journey.

At this stage, we are currently at the 4th dot on the map, moving on to the 9th dot, which is where the castle is. We will eventually, take the road all the way across Germany to the end destination, Berchtesgaden.
On this day, I want to get to the castle as early as possible. Leaving around 7am would get us to Schwangau for 8:00am, so hopefully a decent time to avoid the crowds. The castle itself looks absolutely magnificent and is said to have inspired the idea of the castle in Sleeping Beauty.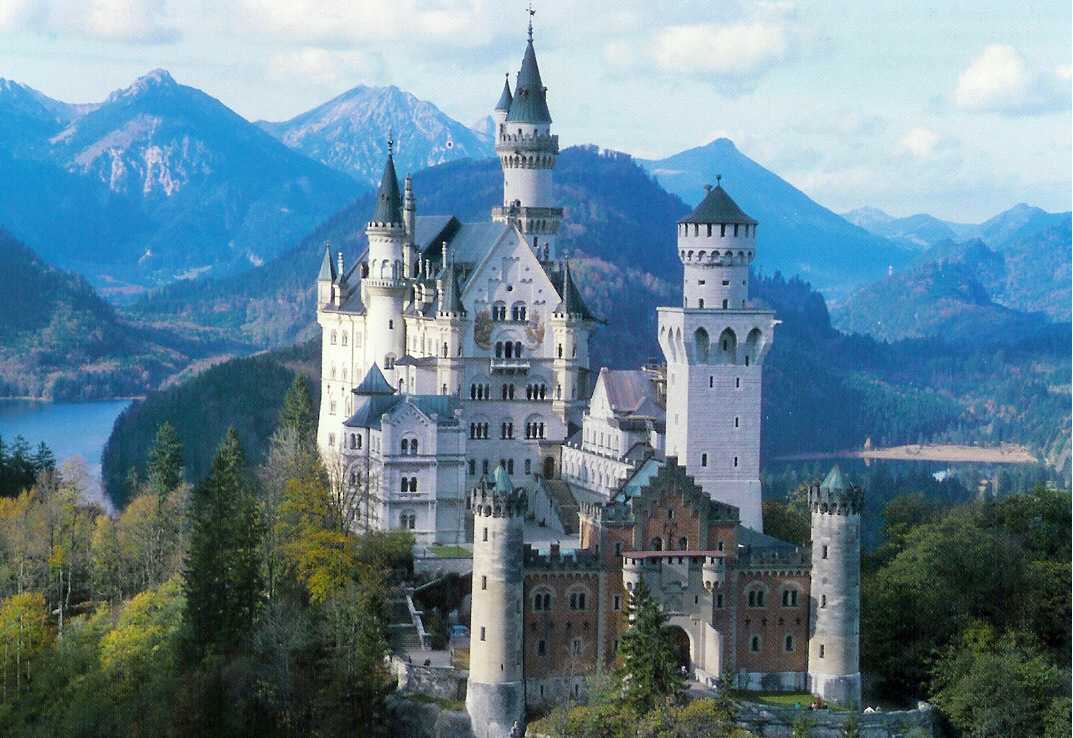 I'd like to get in the castle first and enjoy a good explore before eventually following the trail round, where there's a crossing bridge which offers incredible views of the castle.
After that, lots of general exploring and chill out time around the area. Hotel Alpenstuben has a great location for the castle, plus is cheap parking, free breakfast and it costs £78 for the night.

Day 7 – 9
Travel to Berchtesgaden: 4 hours
Petrol: £32 (est)
Next we'd make our way East so we can visit Hitler's Eagles Nest. This is a huge deal for me and alongside the castle, will probably be the highlight of our trip. However, the 4 hour drive is a pretty heavy burden. To make the most out of our time we'd have to leave as early as possible and arrive sometime late morning.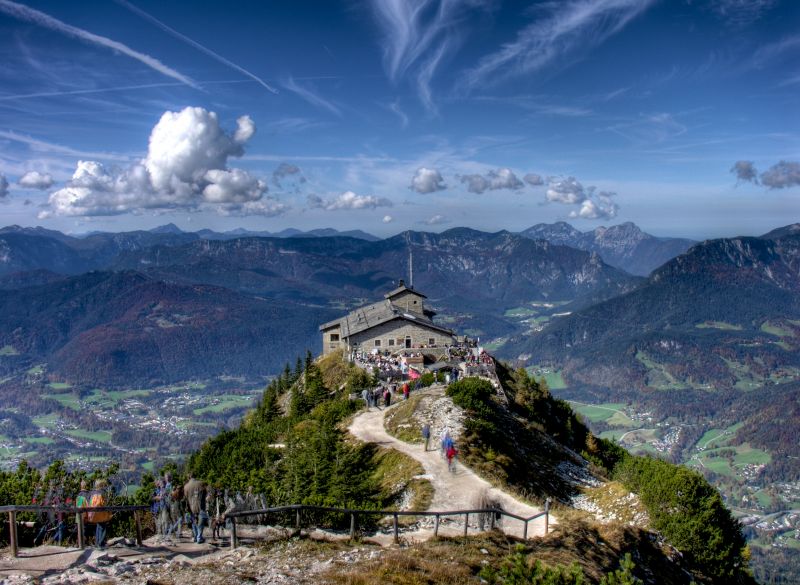 We continue along the German Alpine Road to Berchtesgaden. On our first day (day 7) I'd love to make the most of the area, exploring the town and the National Park surrounding it, down to the lake. Day 8 would be the trek up the Eagle's Nest, which I think should really be a full day outing before leaving on day 9.
We'll be staying at the Explorer Hotel, for £135 for 2 nights, with free parking and free breakfast!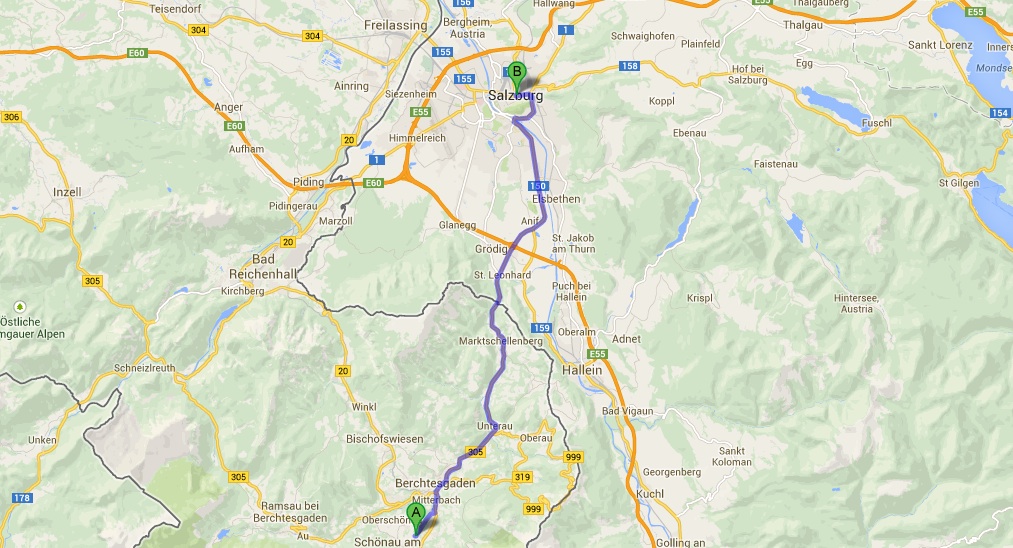 Day 9
Travel to Salzburg: 37 mins
Petrol: £4 (est)
Similar to Zurich, I can't be this close to the Austrian border and not visit in some way. Therefore a half-day visit to Salzburg, has to be done! Some of the things already on my list are:
Red Bull Hangar
Salzburg Cathedral
Old Town
Salzburg Fortress
We'd make the most of our time in pretty Salzburg, before moving on to Munich.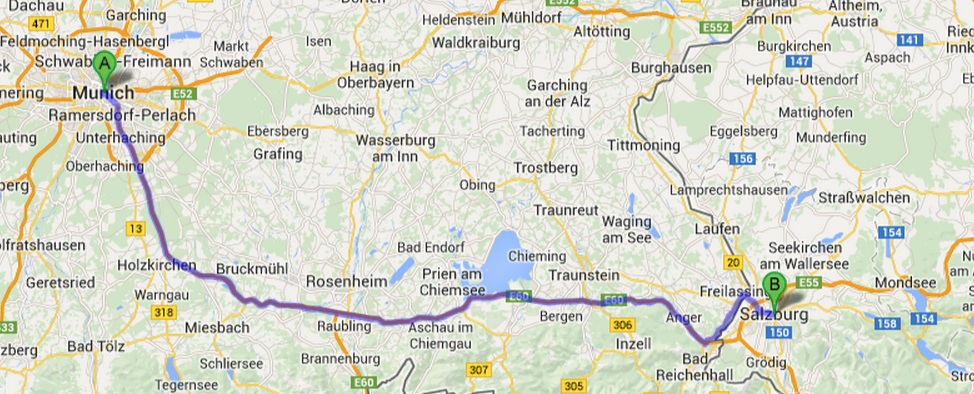 Salzburg to Munich: 1.5 hours
Petrol: £16 (est)
Leaving sometime early afternoon, we'd begin our drive to Munich! We'd enjoy a nice afternoon exploring Munich and then have a full day in the city on June 20th, which also happens to be Oli's birthday, so a great place to be for a birthday! Here's some of the things I'd like to do and see:
St Peter's Church
New Town
Glockenspiel am Rathausturm
BMW Welt
Marienplatz
I'd like to take a visit to Dachau too, but that would really depend on time.
We've been spoilt up till now; cheap picturesque hotels with ample free parking and wifi. Now we're in a major city, where costs are a bit higher and parking is more of a luxury (free parking anyway!) However, I've come across GHotel Zentrum, just outside the city centre: free wifi and private parking for £8 per day. The hotel is £182 for 2 nights!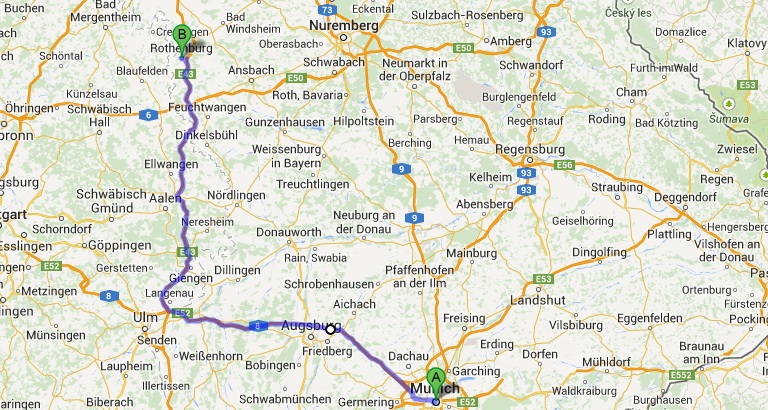 Day 11
Munich to Rothenburg: 2.5 hours
Petrol: £30 (est)
Day 11 brings us to Rothenburg. From Munich, I'd like to pick up on another route known as 'the romantic road', which travels through small, traditional German towns. Leaving Munich early, I'd like to arrive in Rothenburg in the morning so we can make the most of our time there. Some of the things I'd like to do: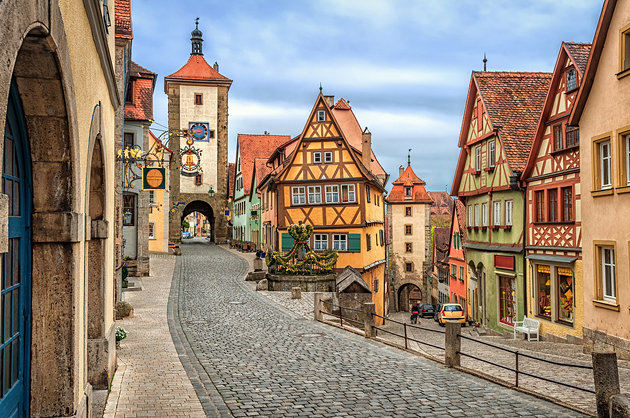 Old town
Town walls
Rodertor
Double bridge
St Jacob's Church
Hotel am Siebersturm is located in the town centre, offering free wifi. For the night the hotel is £60 +£5 private parking!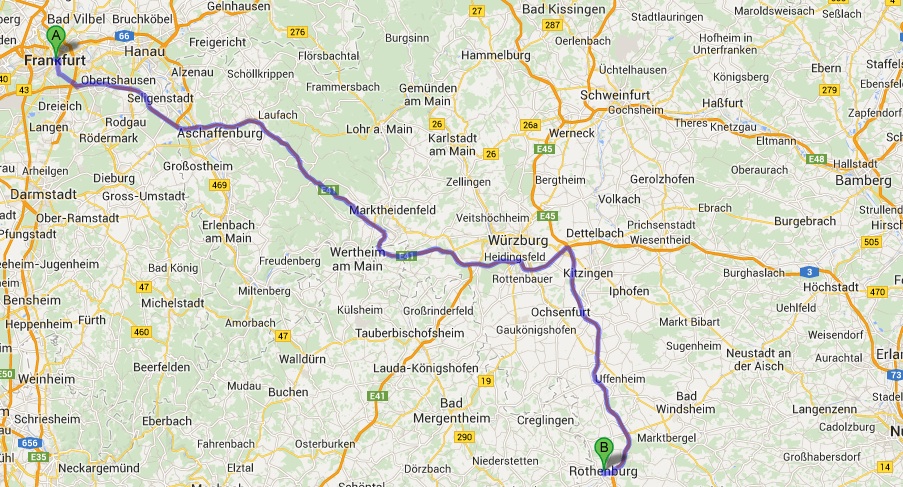 Day 12 – 14
Rothenburg to Frankfurt: 2 hours
Petrol: £23 (est)
From here we leave The Romantic Road and head towards Frankfurt. I was surprised when originally researching my destinations, that a lot of people on TripAdvisor said Frankfurt wasn't really worth visiting. Regardless, it has been on my travel bucket list for some time, so here's some of the things I'd like to do:
In terms of hotel, we face a similar issue to Munich, but I found a decent hotel just outside the city centre; Hotel Adina offers free wifi and costs £176 for the night plus £14 parking.

Day 14
Frankfurt to Nurburgring: 2 hours
Petrol: £21 (est)
Early morning start and we're off to the notorious nurburgring race track – possibly going in a ring taxi too (ahh) which is on Oli's bucket list. I'd say we'd have to set aside most of the day for this and ring taxi's for next year currently aren't available, so it's hard to gauge a timeframe.
However, once we're over that ordeal we'll be moving on to our next city stop; Dusseldorf!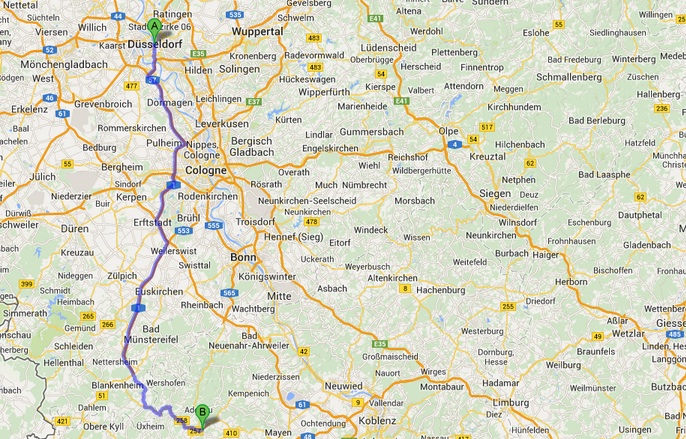 Nurburgring to Dusseldorf: 1.5 hours
Petrol: £16 (est)
Well and truly heading back on ourselves, heading home, we stop off at lovely Dusseldorf! I see this as a less rushed city visit and purely want to explore the city and what's around; a couple of highlights being:
Old town
Rhine Tower
Rathaus
MedienHafen
Burgplatz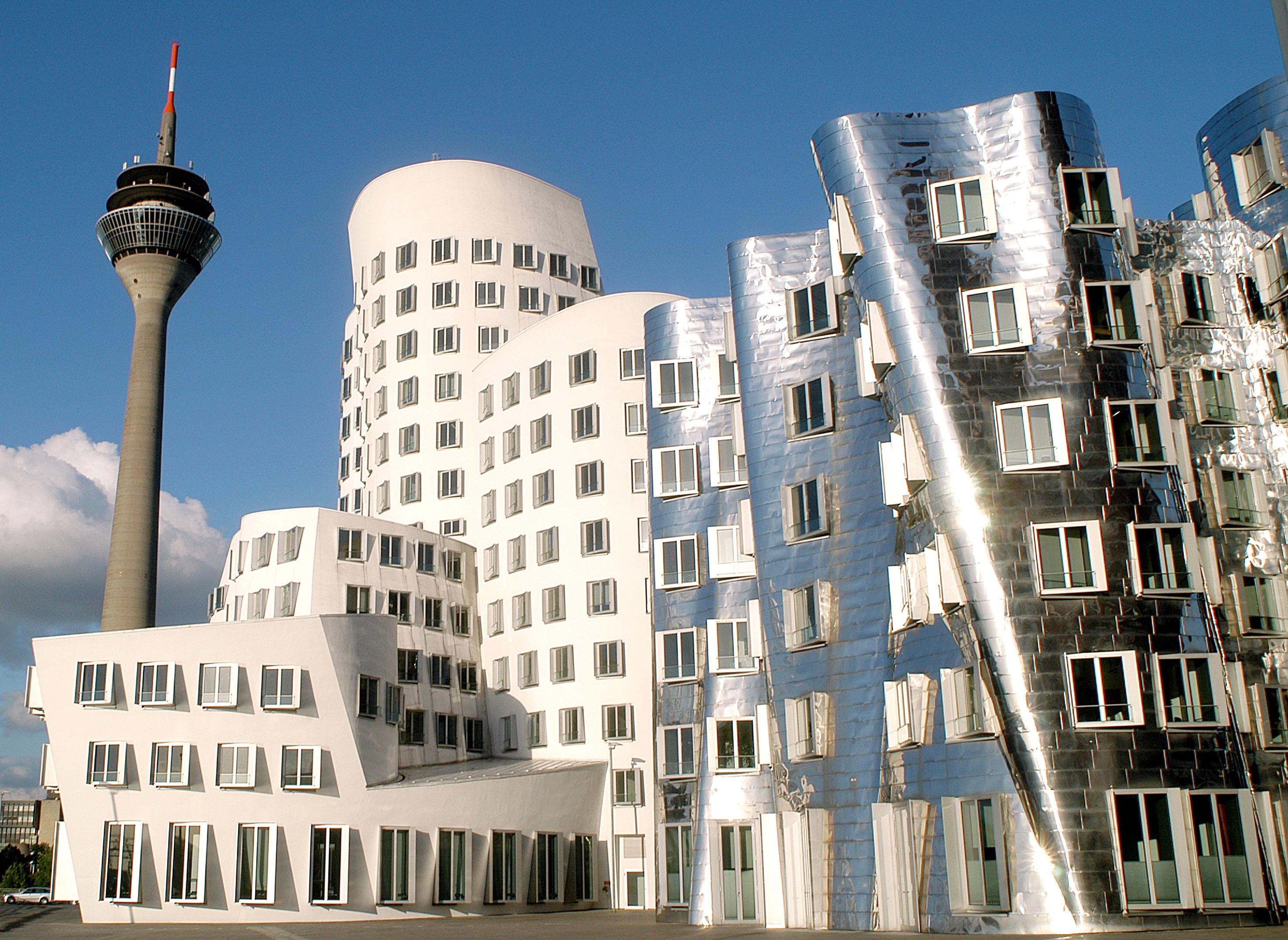 Hotel selection for our budget, plus private car parking returns minimal choice, however I have come across Hotel Batavia, which has a central location, free wifi and costs £52 for the night plus £8 parking.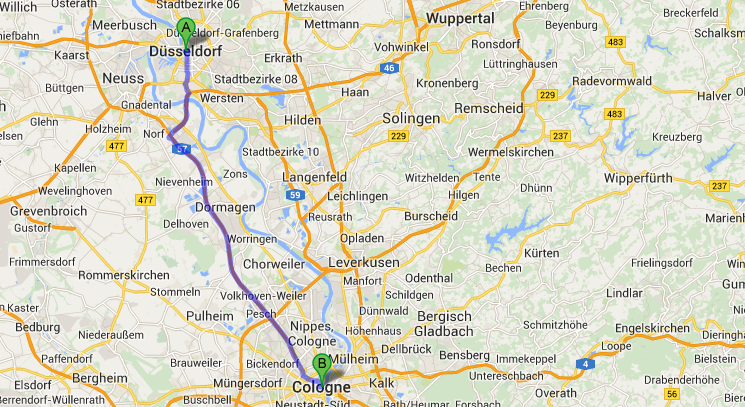 Day 15
May 22nd 2015
Dusseldorf to Cologne: 40 minutes
Petrol: £6 (est)
Being that we're literally down the road from Cologne, I really want to squeeze in one more city into our journey before heading home and have already found a few ideas and things that I'd love to do during my half-day in the city:
Cologne Cathedral
Hohenzollern Bridge
KoelnTriangle
Explore city centre

Day 15 – day 17
Cologne to Bruges: 3 hours
Petrol: £40 (est)
During the afternoon after our visit to Cologne, we arrive in beautiful Bruges! The afternoon will be enjoyed exploring the city and it's canals and day 16, as it's a full day, will be spent with a tour of Flander's Fields, something I have always wanted to visit ever since Secondary School, when we studied the poem in my English Class.
After the tour, depending on time we could see a bit more of the city, before we head off to bed ready to make our way home the next day. Some things in Bruges I'd like to see and do:
Canal cruise
Burg Square
The Markt
Town Hall
Staying in Bruges, I have found a cute place called Hotel Boterhuis; it has great reviews, good location, free wifi, cheap parking and costs £179 for 2 nights.
day 17
Bruges to Portsmouth: 4.5 hours
Petrol: £50 (est)
Our EuroTunnel back isn't till the evening, so we would make the most of our time in Bruges!
So what are the costs?
Petrol, travel and EuroTunnel costs for 17 days comes to: £1555 (total) which is £819.50 each. The only other things missing from the list are toll costs and general spending money for food, drink & attractions.