I recently spent 1 weekend in Ibiza with about 30 other people I work with. It was one of the best weekends away I've had – we stayed at a lush hotel, had hot hot sun everyday, and drinks were always flowing. Here's a quick overview of what we got up to.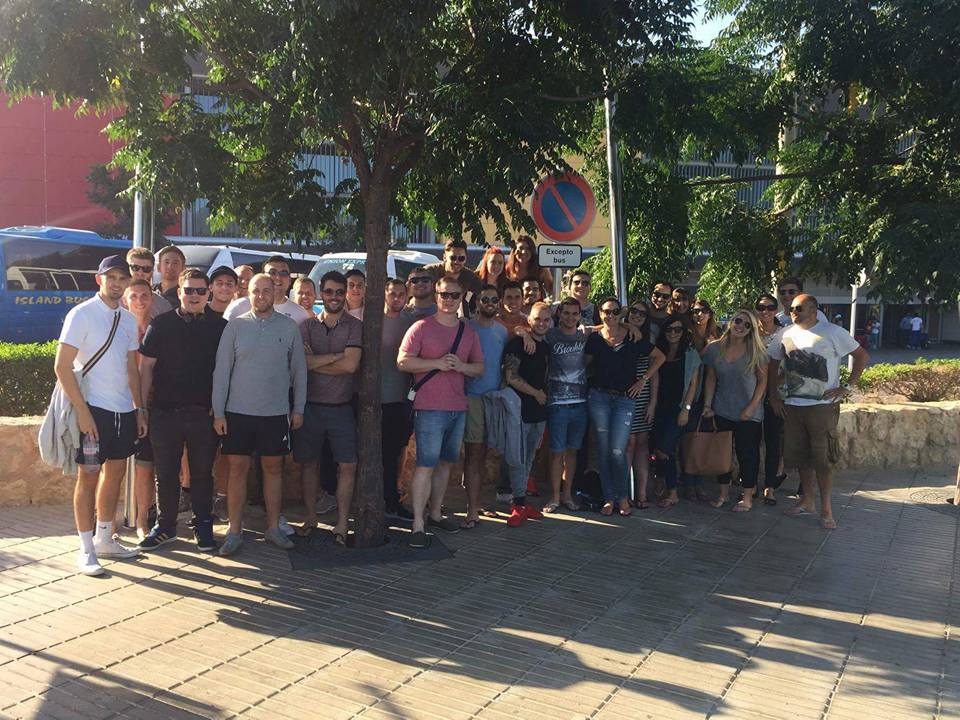 There we all are – we arrived in Ibiza about 10am, feeling surprisingly awake following a 6am flight from Stanstead (which is about 2 hours from where we live). It was close to 30 degree heat, so we couldn't wait to get to the hotel and lounge by the pool.
We stayed near San Antonio, at Sol House, the sister hotel to Ibiza Rocks and I don't think we could have stayed anywhere nicer. By the time we arrived the pool was still empty (I assume everyone else from the hotel was either at the beach or still in bed resting hangovers), it was fairly quiet until the 30 of us arrived and just dominated the area.
It was the perfect first day, we had a free bar as part of our package, so chilled by the pool, enjoying the sun and the resident DJ was playing chill-out vibes which just added to the atmosphere.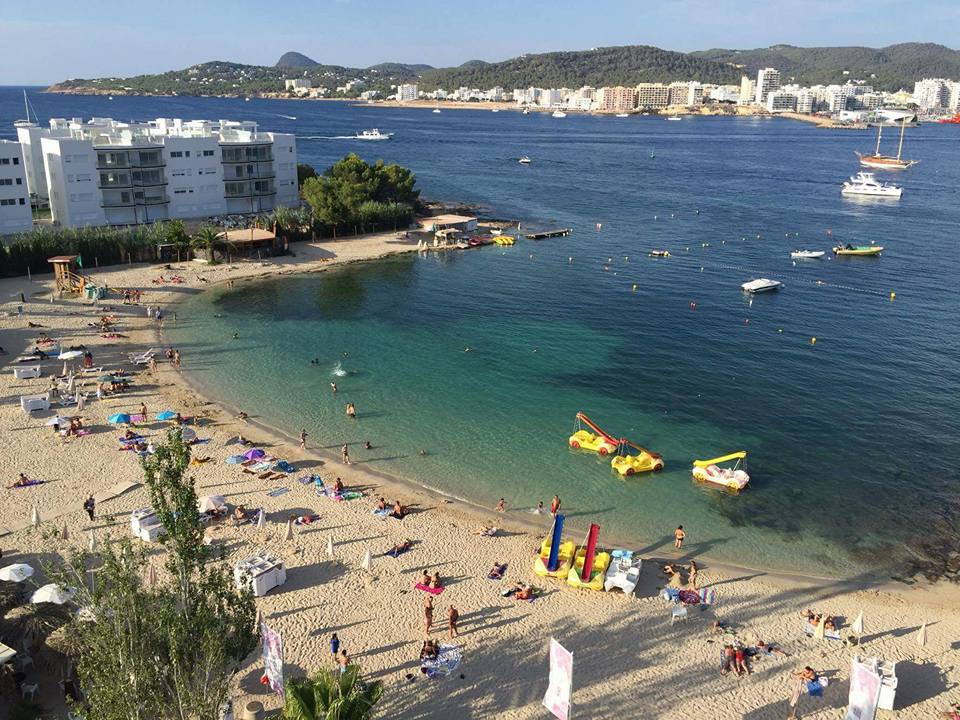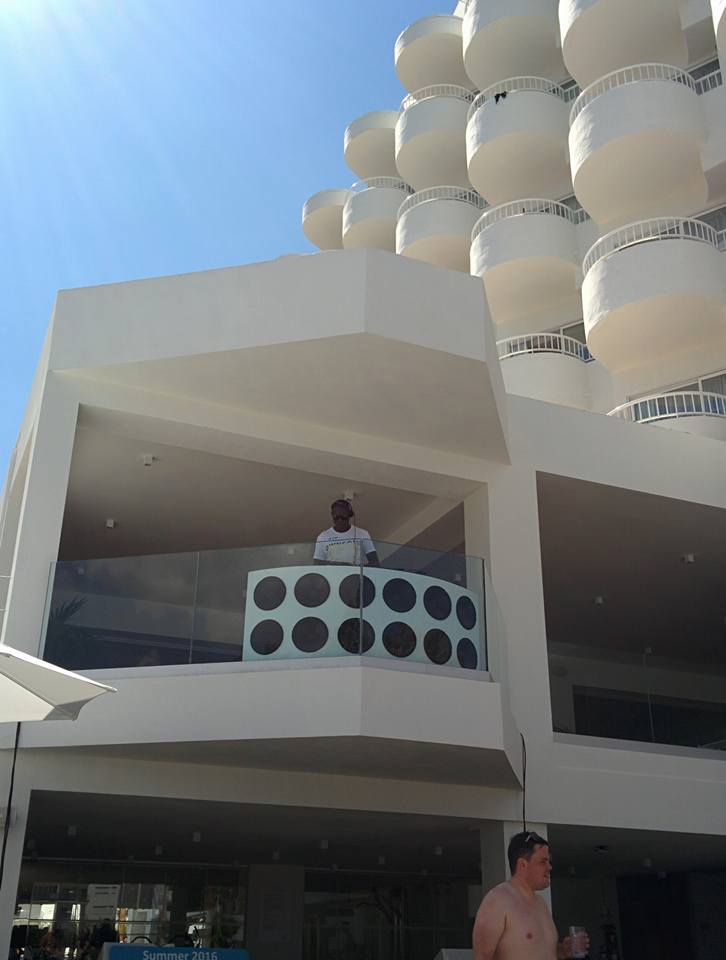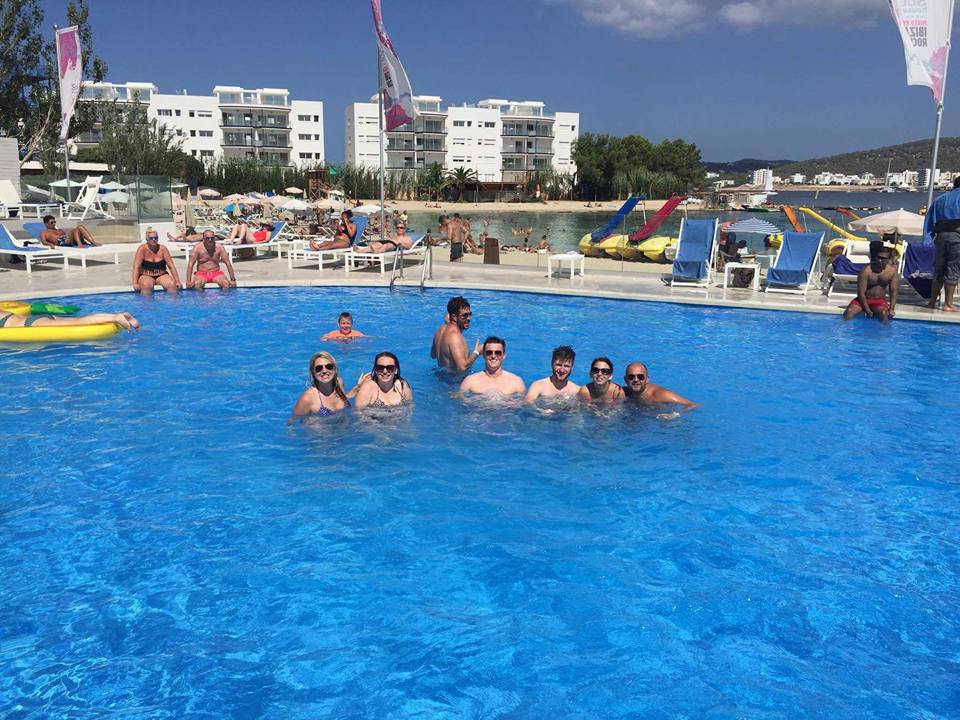 But the thing that really topped off our stay at the hotel was that at 2pm they opened their rooftop pool, which was amazing! Again, there was no-one else there more or less, so we had the rooftop to ourselves and it was the most perfect way to spend our first day!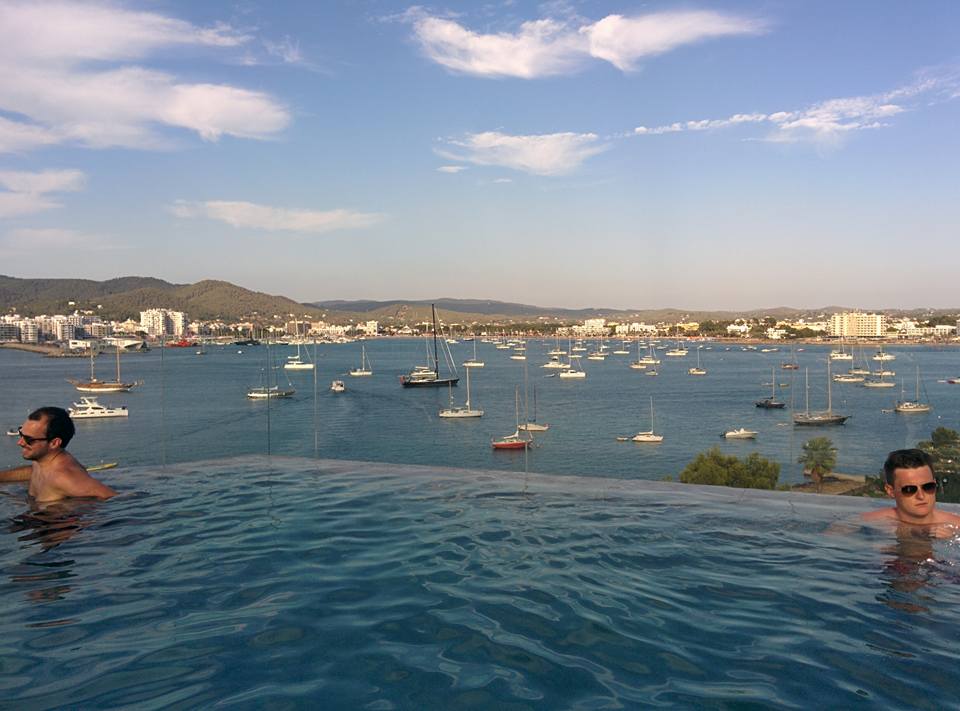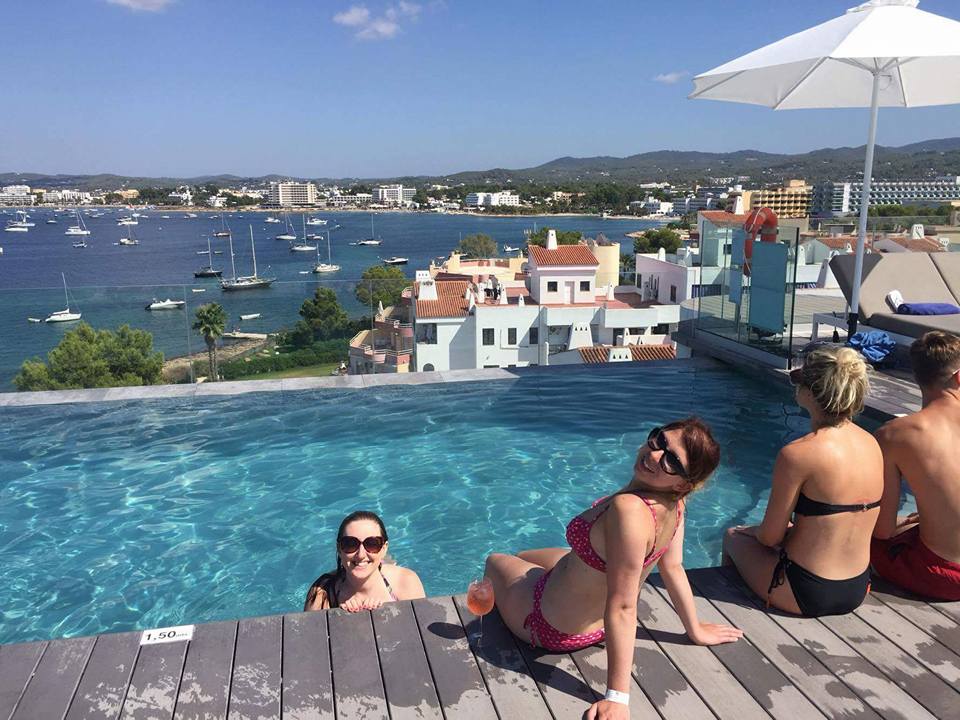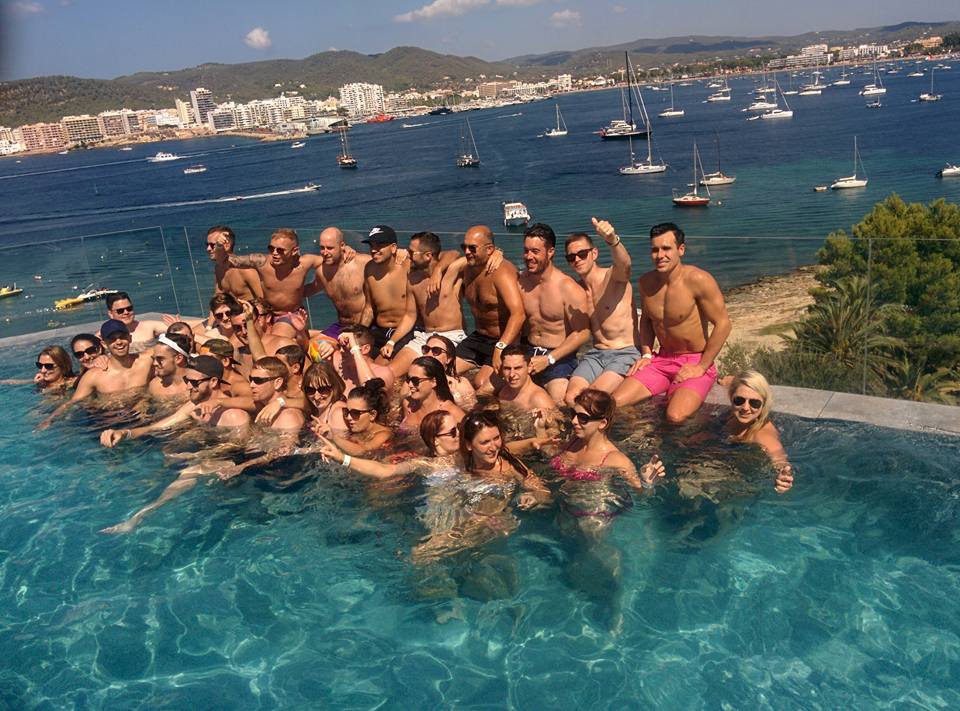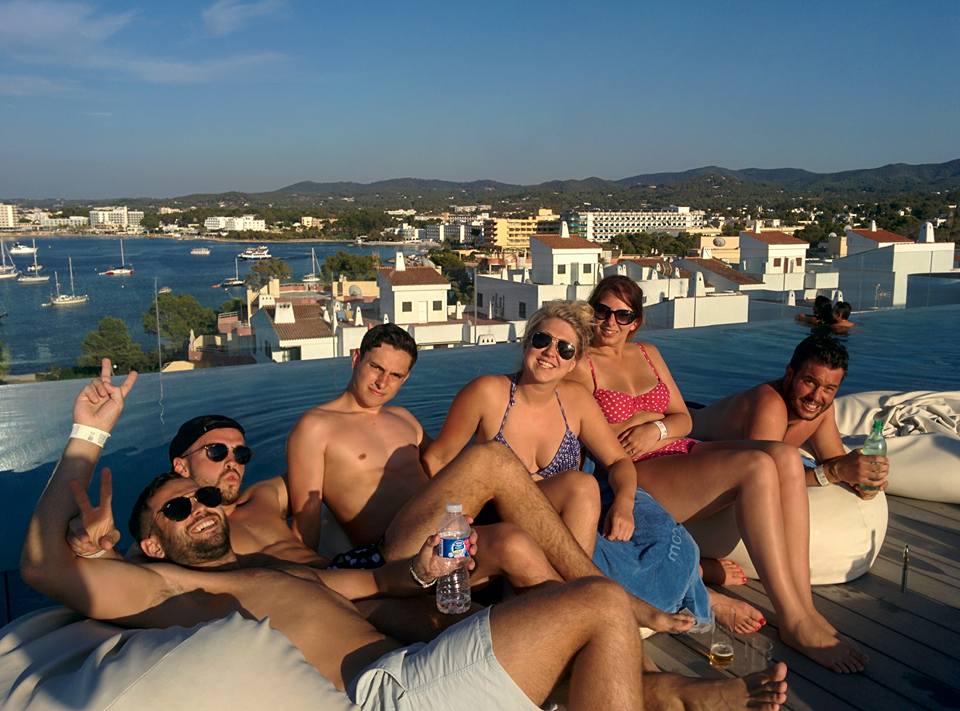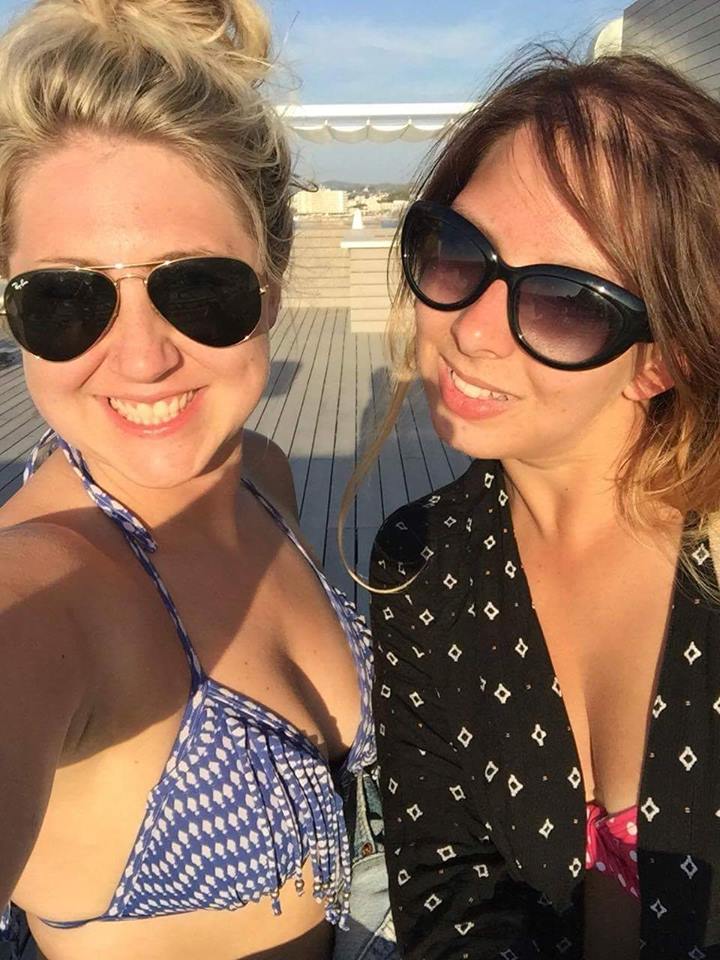 Despite being awake for about 17 hours since 1am, most of us were still functioning and started to get ready for our first night out! The rep from Ibiza Rocks came down after dinner and negotiated a "VIP package" with us, so we all hopped in taxis and off we went.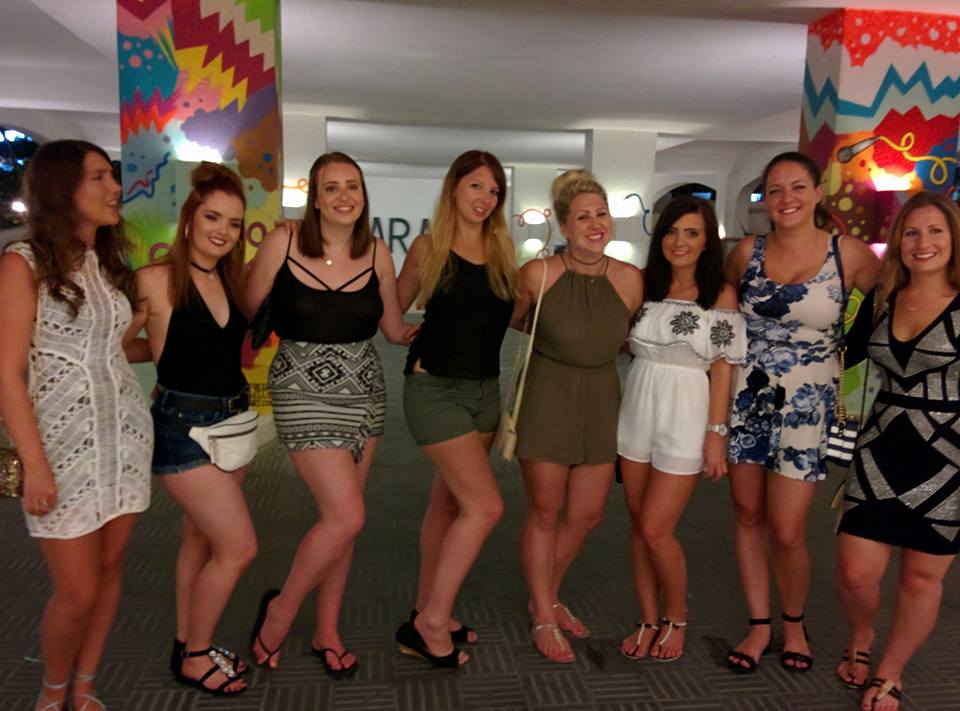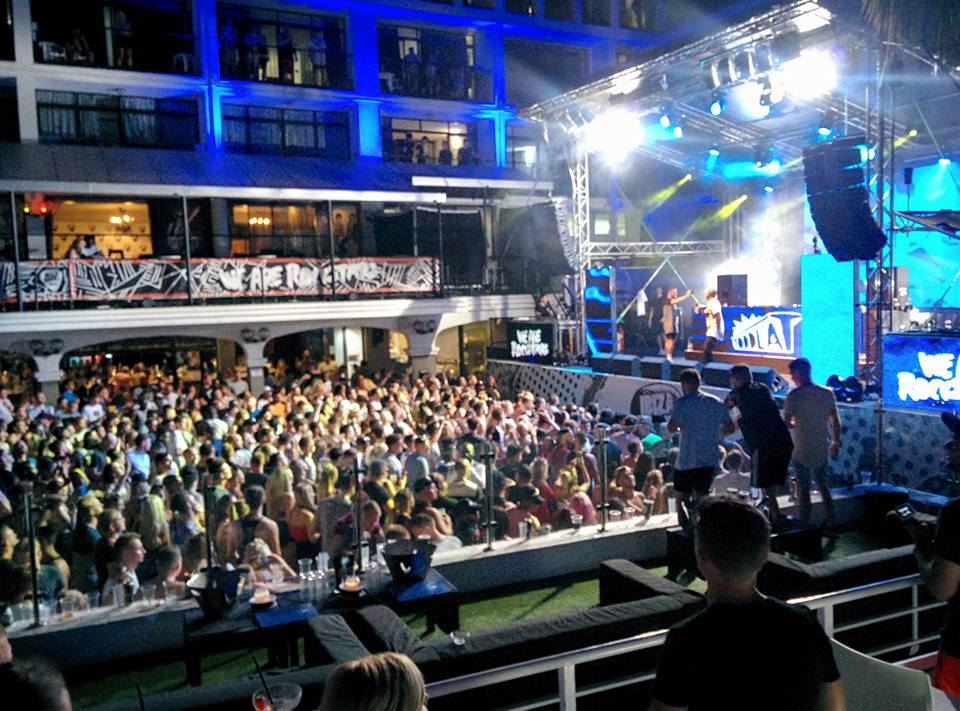 The night was good fun but when the hotel started to kick-out about 11pm/12am most of our group separated as everyone wanted to do different things, but about 10 of us stayed out and hit a few of the bars around San Antonio. By about 2am though and having been awake for over 25 hours I was well and truly exhausted, called it a night and headed back to the hotel.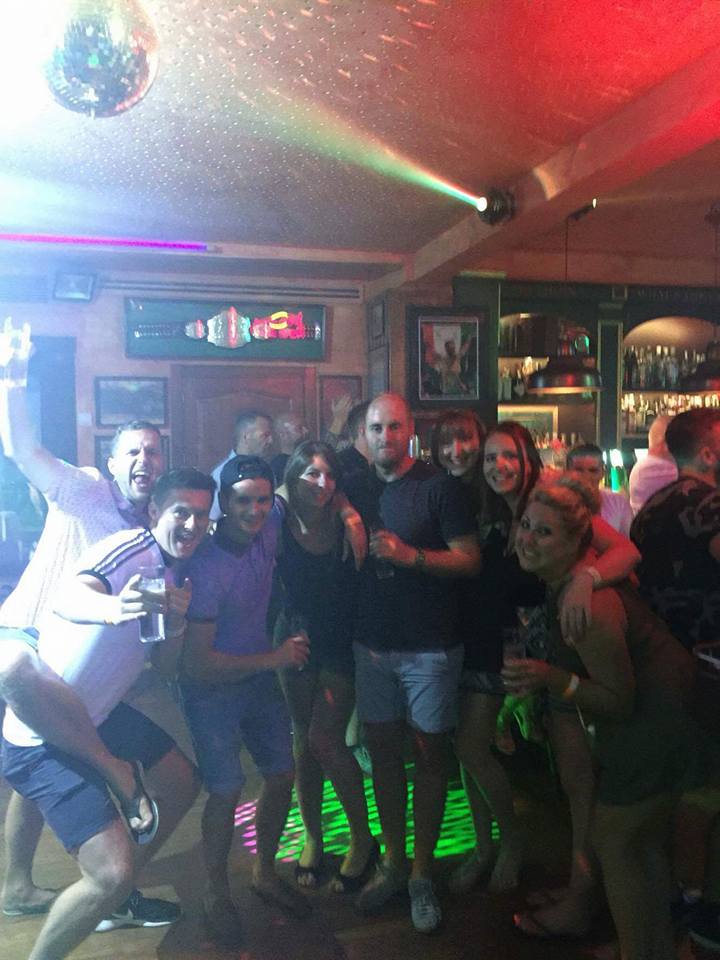 Next day, surprisingly my room-mate and I woke up pretty early feeling refreshed. We grabbed some breakfast from downstairs, buzzing for the day ahead as we were going to Ocean Beach Club!
We had a couple of hours at the hotel to chill by the pool and then started to head down about midday. The beach club did not disappoint! We had a few day beds reserved and some drinks packages on order, so we could enjoy the sun and drink before it got busier. The whole day is pretty much a blur, it went by so quickly, but was so much fun, hanging out with 30 other crazy people, drinking and enjoying the sun.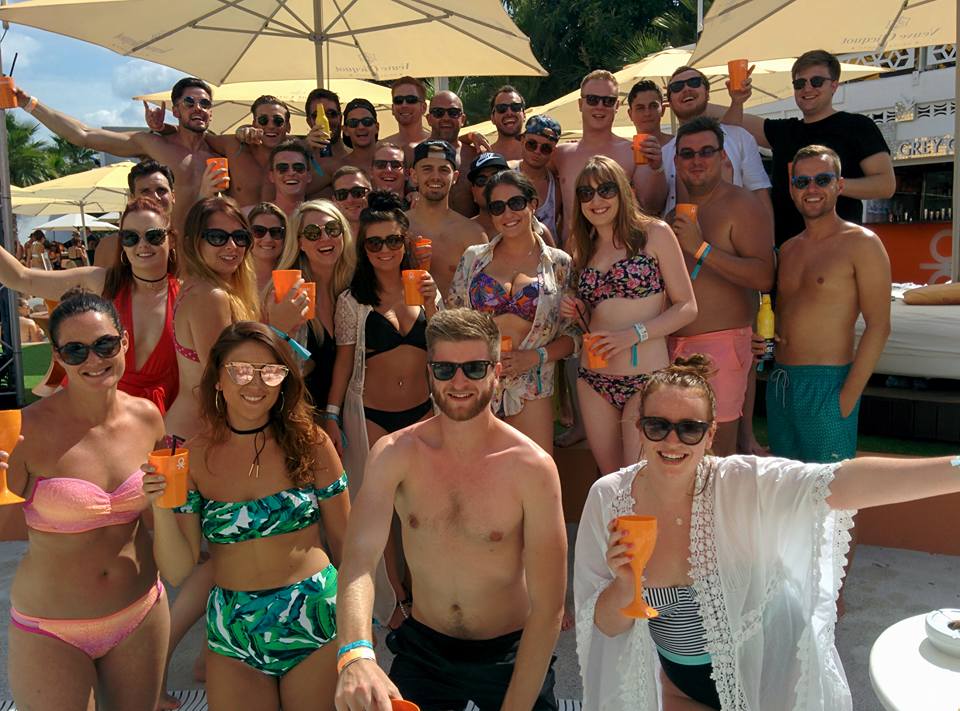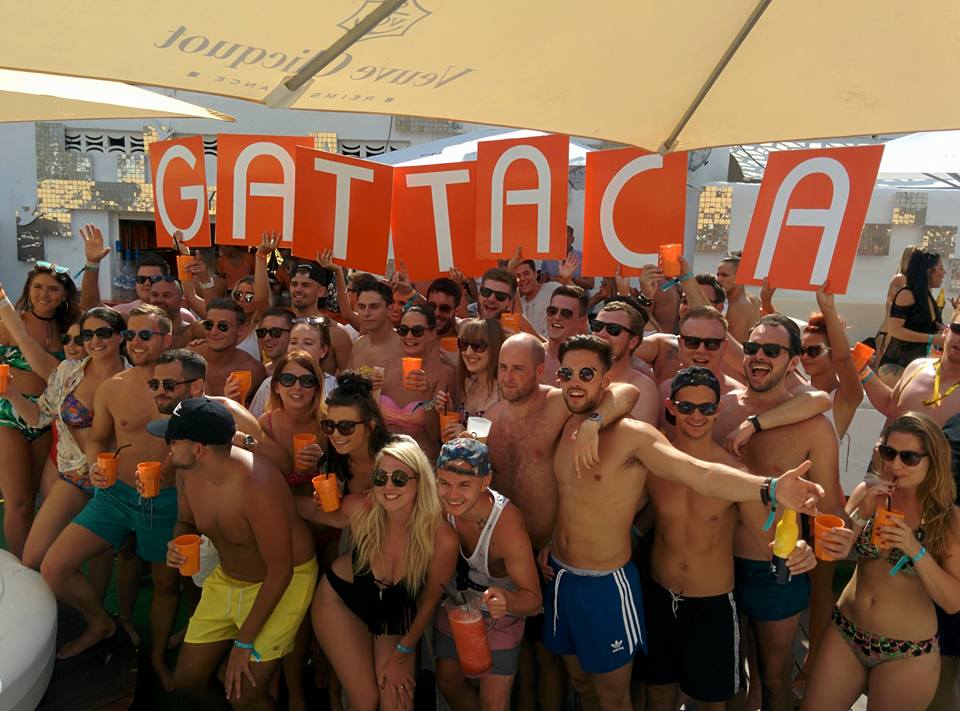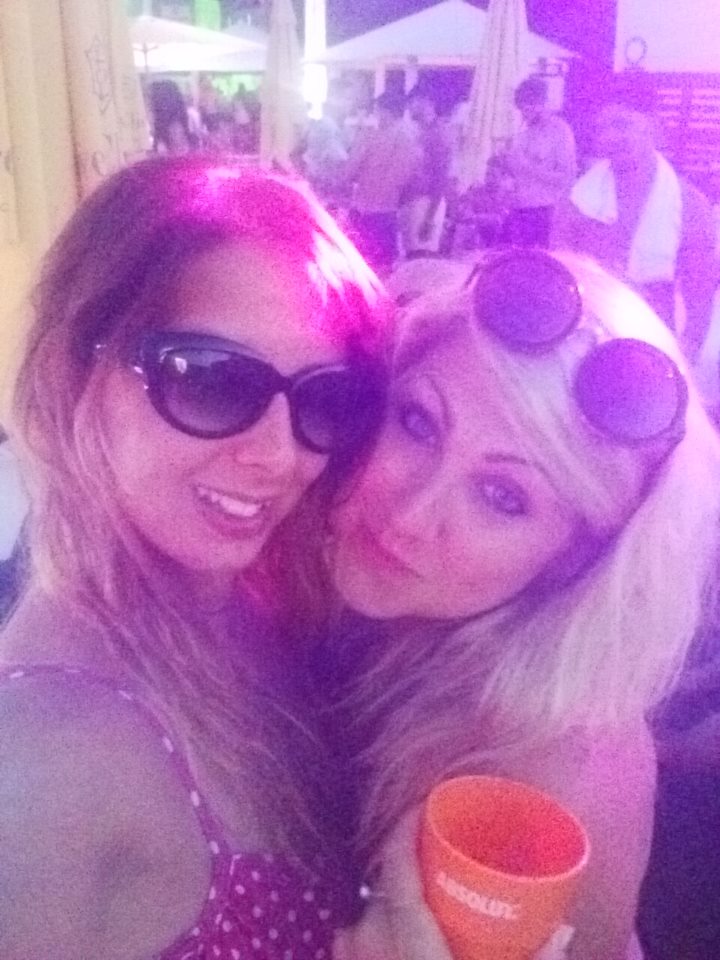 I disappeared about 11pm to get a Burger King (drunk munchies), so not sure what time the Beach Club closed down and kicked everyone out, but by the time I got back the place was completely empty and shut up for the night. However, I managed to spot a few people who had planned to go on else where for the night, but actually just migrated into the bar next door.
We carried on dancing until about 2:00am(ish) before calling it a night, fully aware we were getting back up again in 3 hours time for our lift to the airport.
It was a whirlwind weekend in Ibiza, but I had the absolute best time and cannot wait to go back again! Thanks for having us Ibiza!