So I'm day dreaming of travelling again. Paris has been on my list for a long time. I went to Disney in Paris about five years ago, but never ventured out of the resort to explore the city and I've had itchy feet ever since. So here's my dream of a day trip to Paris.
Travel for day trip to Paris
I forget just how close to France we are. I think I take it for granted how close it is and just how accessible it is to get to France. Normally I assume the only ways to Paris are flights (reasonable prices), ferry (expensive and long) or channel tunnel (reasonable, but petrol to Dover and across France bumps up the price, plus parking in Paris!) I've looked briefly at the Eurotunnel, but prices have always been ridiculous… of course it pays to shop around.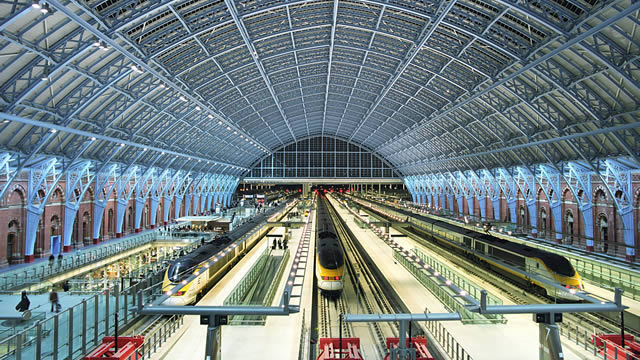 Say I wanted to go to Paris for the day, a few days after my birthday. The Eurostar leaves London at 5:45am arriving at 9:26, I can then catch the Eurostar back that evening at 19:13, arriving in London at 20:40, all for £69.00 and that's for two people, so that's £34.50 each. Bargin I think.
Driving to London isn't really an issue, petrol's not that expensive. However parking at St Pancras is £36.00 for the day. However, I guess between two people it makes it £18.00. So, so far travel comes to a total of £105.00.
day trip to paris
One thing I absolutely love about cities is how easy to use their public transport is. The underground in Berlin and the subway in New York: piece of cake. I get the impression the metro in Paris is no different. A one day pass for central Paris (zones 1 – 3) costs £10. The majority of attractions I'd like to go to, such as the Louvre, Notre Dam, Eiffel Tower etc are all in zone one, so travel time would be minimal, which is a bonus.
So it's 9:30am and we're in Paris. First thing I'd like to do is head for the Arc de Triomphe, as it's a little more out the way than some of the other things I'd like to see. I'd like to get the Metro down to Concorde and then take a walk along the Champs-Elysees. Taking the metro would probably be quicker, but one of the best ways to see Paris is by foot and I'd like to have a little nose on the way.
I would guess that we'd get to the Arc de Triomphe for 10:30. From here I'd like to go up the Eiffel tower and spending a bit of time exploring round the area. Entry to the summit costs just £12, so happy with prices so far! Assuming we're done there by 12:00, it'd be time to grab some nice lunch and hop on a sight seeing cruise down the River Seine. One company offers one for £11.60 each for one hour!
I'm not sure at this point in time where the river cruise starts, or ends. In an ideal world it'd be nice to have a stroll along the river towards Notre Dam, which I'd like to go inside and take a look around. I'd also like to go up the top to take some of the views. Apparently it only costs £6 and according to reviews, the views are well worth the money.
From here, ideally no later than 3pm, we'd maybe take a walk over to the Louvre and explore some of the local area. The city and architecture looks beautiful and I'd love to have plenty of time to have a look around without feeling rushed.
This leaves a further 3 hours to do anything that caught our eye we hadn't otherwise considered, grab some dinner or do a bit of shopping perhaps, before heading back towards the Eurostar.
All travel and attractions for the day come to: £144.60, so £72.30 each, which considering that's made up of parking Eurostar, Metro and attractions, I don't think that's too bad for the day! Maybe one day…